In 2019, China's import and export trade of APIs returned to a fast-growing lane. The annual import and export volume reached US $ 44.434 billion, a year-on-year increase of 14.91%. Among them, the export value was 33.683 billion US dollars, an increase of 12.1% year-on-year; the import value was 10.751 billion US dollars, an increase of 24.7% year-on-year. All three data set new historical highs.



Exports hit a new high, both export volume and price rose


In 2019, China's export volume of raw material drugs reached the threshold of 10 million tons, reaching 10.1185 million tons, an increase of 8.83% year-on-year, and the average export price rose by 3% year-on-year.



From the perspective of subdivided categories, most of the bulk drug exports have achieved different degrees of growth. The export volume of anti-infective APIs doubled year-on-year, of which the exports of antiviral and anti-tuberculosis varieties have increased significantly; the export volume of hormone APIs has increased by 78% year-on-year, and the number of exports has increased by 76%, including Exports of hormones and progestins have increased by 200%; antipyretics and analgesics, amino acids, tetracyclines, cephalosporins, lincomycin and other bulk raw materials have increased by more than 8% year-on-year. Paracetamol and cloth The export volume of major varieties such as iprofen and ceftriaxone has increased; the export of bulk APIs such as vitamins, penicillins, macrolides, and chloramphenicol has experienced negative growth in varying degrees, mainly due to export prices Due to the decline, the export prices of major vitamins such as vitamin A, vitamin C, vitamin E, and vitamin B1 all fell after experiencing a sharp increase in the previous year. Amoxicillin trihydrate, 6-APA and other penicillins The export value of varieties also decreased; the export value of anti-cancer drugs reached nearly 100 million US dollars.



The market remains stable


In 2019, China's APIs were exported to 189 countries and regions. The main exports are concentrated in the three major markets of Asia, Europe, and North America, which together account for 89% of China's total exports of APIs.



The export of APIs to the Asian market amounted to 5.461 million tons, with a value of 15.917 billion US dollars, an increase of 15.56% year-on-year. The volume and amount accounted for an increase of about 1.5 percentage points from the previous year. India, as China's largest export market for APIs, 70% of its APIs come from China, with a higher proportion of intermediates. Although the Indian government has vigorously supported "Made in India" in recent years, it is still difficult to reduce dependence on Chinese APIs in the short term. In 2019, India imported 807,900 tons of China's APIs, an increase of 22.56% year-on-year, and the value of goods was US $ 5.653 billion, an increase of 25.53%. The ratio is over 1/3. However, the raw materials imported by India from China are mainly low value-added raw materials and pharmaceutical intermediates. Japan has always been in the "exploration" position of China's API export market. In 2019, China exported 476,400 tons of raw materials to Japan, an increase of 3.03% year-on-year, and the value of goods was US $ 2.059 billion, an increase of 8.24% year-on-year. The main varieties exported to Japan include both traditional APIs, as well as specialty APIs such as sartans and puli. More than 90% of ASEAN's APIs rely on imports, which is also China's main export market for APIs in Asia. In 2019, the value of ASEAN's imports of Chinese APIs was US $ 3.305 billion, an increase of 9.99% year-on-year, mainly for low-cost traditional APIs.



In 2019, China exported 2.0763 million tons of raw materials to Europe, with a value of 9.461 billion US dollars, an increase of 14.1% year-on-year. The quantity and amount accounted for 20.52% and 28.09% of China's raw material exports, respectively, and the proportion remained basically stable. Among them, exports to the EU reached 8.281 billion US dollars, an increase of 12.36% year-on-year. China's exports of raw materials to the EU are mainly anti-infectives, amino acids, vitamins, tetracyclines, etc.



Affected by the trade friction between China and the United States, China exported 787,900 tons of APIs to North America in 2019, with a value of US $ 4.518 billion, a year-on-year decrease of 0.37%. The volume and amount respectively accounted for 7.79% and 13.41% of China's API exports, accounting for Each year decreased by about 1.5 percentage points. Among them, the United States, which is the second largest export market for China's APIs, imported US $ 4.215 billion in the value of China's APIs throughout the year, down 1.23% year-on-year. China exported 665,400 tons of raw materials to it, a year-on-year decrease of 10.99%, and the average export price rose by 10.96% year-on-year. This shows that trade friction inevitably has a negative impact on Sino-US API trade.
Private enterprises have strong export vitality


In 2019, a total of 12,462 companies in China are engaged in the export of APIs, an increase of 1,056 over the same period of the previous year. The number of operating companies has maintained growth for six consecutive years, and almost all of the increase is in private enterprises. As the main force of China's API export, private enterprises have maintained a strong export vitality. In 2019, the total export of APIs from private enterprises reached 22.434 billion US dollars, an increase of 15.97% year-on-year, accounting for 67% of China's total API exports. %; The export volume of raw material medicines of state-owned enterprises reversed the trend of continuous decline in recent years. The export volume in 2019 was 3.827 billion US dollars, but the year-on-year increase was only 6.12%, which caused the proportion to continue to shrink to 11%; 4.59%, the proportion shrank to 22%.



The cumulative export value of the top ten companies in China's API export was 2.952 billion US dollars, accounting for 8.76%; the number of companies with an export value of over 100 million US dollars reached 43, and the cumulative export accounted for 21.82%. Compared with 2018, the proportion of the above two items has declined, indicating that China's export concentration of APIs is still low. In 2019, the export performance of leading export enterprises such as Sinopharm Group, Puluo Pharmaceutical, Livzon Group, Huahai Pharmaceutical, Zhejiang Chemical, and Jiuzhou Pharmaceutical increased significantly.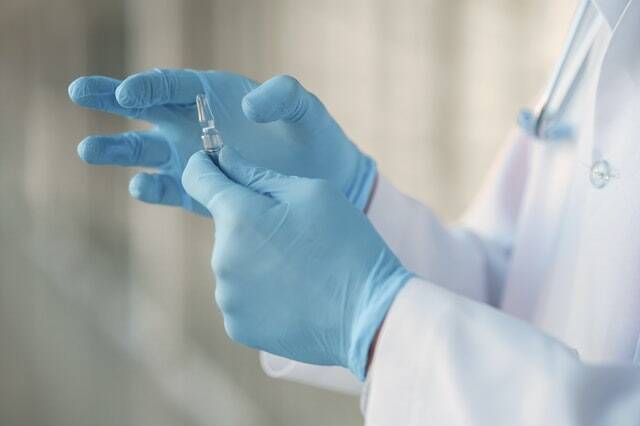 Strong import growth, import surged 24.7%


With the in-depth advancement of the evaluation of the quality and efficacy of generic drugs, domestic demand for overseas high-quality raw materials has gradually increased; meanwhile, domestic environmental protection and safety requirements have increased, and some non-compliant companies have withdrawn from the market, resulting in the shortage of some raw materials Prices have skyrocketed; coupled with multinational companies' efforts to expand the Chinese market, they have increased their efforts to purchase APIs from overseas. Several factors have combined to lead to a substantial increase in China's API imports in 2019, up 24.7% year-on-year. Increase. In addition, a number of favorable policies have been introduced, which lowered the threshold for the import of APIs, and even expanded the list of imported APIs with zero tariffs, making the import of APIs a highlight.



In 2019, China's imports of raw materials reached 1.96 million tons, an increase of 6.24% year-on-year, and the average import price increased by 17.38% year-on-year. Amino acids, anti-infectives, cephalosporins and other imported bulk drugs have also grown faster; imports of cardiovascular raw materials have declined slightly, the main varieties are atorvastatin calcium and acarbose The import value of anti-cancer APIs exceeds US $ 200 million. The import growth rate of mycophenolate mofetil, vitamin B12 and other varieties has increased rapidly, up 162% and 240% year-on-year.



Foreign-funded enterprises dominate imports


In 2019, China's imported API products still mainly come from Europe and Asia, with imports of US $ 5.697 billion and US $ 3.656 billion respectively, up 27.24% and 14.59% year-on-year, accounting for 87% of China's total imports of APIs.



From a specific market perspective, Ireland continues to occupy the largest source country of raw material imports of US $ 1.521 billion and a year-on-year increase of 22.78%, and is far ahead of other countries and regions. In 2018, WuXi Biologics, a leading Chinese pharmaceutical company CDMO, announced an investment of 325 million euros to establish a biopharmaceutical base in Ireland. The pharmaceutical industry contributes more than 50% of Ireland 's exports, most of which are APIs, which makes Ireland a major overseas API supply base for foreign companies in China. Pfizer and Roche alone account for China 's imports of raw materials from Ireland 86% of medicines. Atorvastatin calcium, mycophenolate mofetil, entecavir, etc. are the main API products imported from Ireland.



After imports fell by 23% in the previous year, the United States returned to the top three in China's list of raw material imports in 2019, relying on a year-on-year increase of 49.91%. In 2019, China's imports of raw materials from the United States amounted to 1.191 billion US dollars, mainly anti-cancer and anti-infective raw materials, mainly by foreign-funded enterprises; Germany slipped to the third place on the list, and China imported from its The bulk drugs are 1.032 billion US dollars, mainly acarbose, vitamin A, etc., and the import companies are Bayer, Merck, BASF, etc. China's import of bulk drugs from India continues to increase, reaching 764 million US dollars, an increase of 35.97% year-on-year.



Rare import opportunities for APIs have attracted more and more companies' attention. In 2019, a total of 7075 companies in China have API import business, an increase of 459 from 2018. The number of private enterprises increased to 3,700, and their imports accounted for 22% of China's total imports of APIs; the number of foreign-funded enterprises importing APIs decreased to 2958. It is in an absolute leading position in the pharmaceutical import business.


Double pressure behind


It is not easy for China's API import and export trade to achieve such achievements under dual pressure both inside and outside 2019.



The first external pressure is the global trade weakness caused by the continued downturn in the world economy. In October last year, the International Monetary Fund (IMF) predicted that the global economic growth rate in 2019 was only 3%, the lowest level since the 2008 financial crisis, and the increase in global trade volume might be only 1.1%. China's international trade in APIs has maintained steady growth in such a large environment.



The second external pressure is the impact of trade protection. Although the United States frequently levies tariffs on Chinese exports to the United States, although it avoids most of the API products, it still has a negative impact on Sino-US API trade cooperation. The price increase is directly reflected. In order to protect the domestic API industry, India has frequently initiated trade protection measures against China's APIs for many years. Following the cancellation of the ruling of the Indian Ministry of Commerce and Industry on the review and arbitration of the anti-dumping duties by the Indian Ministry of Commerce and Industry in 2019, the beginning of 2020 An anti-dumping investigation was initiated against our domestic ciprofloxacin hydrochloride API.



The third external pressure is the increasingly severe international drug regulatory situation. Since the valsartan incident in 2018, the detection of genotoxic impurities in drugs has become the focus of supervision in various countries. In 2019, foreign regulatory agencies such as the US FDA, EU EMA / EDQM, Health Canada, Singapore Health Sciences Board and other overseas regulatory agencies have discovered genotoxic impurities NDEA or NDMA in drugs such as irbesartan, ranitidine, and metformin, which caused related companies The recalled products are partially related to China's APIs. In 2019, FDA issued a total of 15 warning letters to our company, and more than 20 Chinese companies were issued an import ban by the FDA, all of which involved China's raw material drug production and export companies. The EU has withdrawn CEP certificates (European Pharmacopoeia Certificate of Adaptability) from many Chinese API companies. All this shows that strict supervision of overseas APIs will be the norm, and it is imperative for China's API companies to raise production quality standards.



The domestic supervision faced by API companies is also becoming stricter. First, the newly revised "Drug Management Law" has been implemented on December 1, 2019. Although GMP certification officially withdrew from the historical stage, the relevant requirements will be strengthened in pharmaceutical production site inspections, product inspections and flight inspections; second, domestic It also pays more attention to genotoxic impurities in pharmaceuticals, the National Pharmacopoeia Commission "Guidelines for the Review of Guiding Principles for the Control of Genotoxic Impurities", and the "General Guidelines for the Research of Nitrosamine Impurities in Chemical Drugs (Draft for Comments)" by the Comprehensive Department of the State Food and Drug Administration The documents all put forward higher requirements for the production of APIs. Third, the environmental protection and safety supervision of the domestic chemical industry continues to be high, and some API companies or their upstream chemical raw materials or intermediate companies are affected. In December 2019, the "Guiding Opinions on Promoting the Green Development of the Pharmaceutical Industry" jointly issued by the Ministry of Industry and Information Technology, the State Food and Drug Administration and other four ministries and commissions made it clear that in the future, the development of high-end characteristic APIs will be accelerated, and outdated technologies and products will be eliminated according to laws and regulations. The layout is more optimized. In this way, green and stable production has become a top priority for the future development of API companies.



Slow down in 2020


Since the beginning of this year, China's foreign trade in APIs has faced more uncertainties.



First of all, due to the impact of the New Coronary Pneumonia epidemic, domestic API companies and upstream chemical raw materials and pharmaceutical intermediate companies generally started late, and domestic and international logistics have also been greatly restricted, resulting in delays in the production plans of many companies and the difficulty of timely delivery of export orders. At the same time, multiple costs increase, but with the domestic epidemic situation under control, China's APIs can still guarantee a stable and sufficient supply to the international market.



Secondly, the rapid development of the epidemic situation in some countries may affect the demand for APIs. In the first half of the year, important exhibitions of the API industry such as the International Pharmaceutical Materials Southeast Asia Exhibition and Japan Exhibition have been clearly announced to be postponed or cancelled, which will have an impact on the development of international markets for Chinese API companies.



Thirdly, overseas has paid more and more attention to the production of APIs in order to reduce the dependence on our APIs. In the future, it will squeeze the development space of the API industry in China, and related companies must make preparations early. For example, Sanofi recently announced that it will reintegrate its six API manufacturing bases in Europe to build the world's second largest API company, with a goal of reaching 1 billion euros in sales by 2022; India has plans to establish an API for the API industry Facility assistance centers provide support to the upcoming API parks of various state governments; industry insiders in the United States have called on the federal government to provide domestic pharmaceutical manufacturers with the necessary infrastructure and capabilities.



At the same time, we must also see some positive factors that promote the development of China's API trade. First, in order to stabilize the basic foreign trade, the Ministry of Commerce, the General Administration of Customs, the Ministry of Finance and other ministries and commissions have launched a number of favorable measures. On the one hand, they promote the resumption of production and production of enterprises, provide trade financing facilities, maintain the normal production and operation of enterprises, and protect the foreign trade industry. On the other hand, strengthen export credit guarantee, export tax rebate, legal aid and other support, improve customs clearance efficiency, and reduce the risk and cost of foreign trade of enterprises. Second, China 's national quality and corporate vitality are strong. API companies generally say that the delayed production and export progress delayed by resuming work can be partially or fully compensated by appropriate overtime and production efficiency improvements. Third, the continuous spread The epidemic has increased the demand for overseas raw materials such as anti-infectives, antipyretics and analgesics. It is expected that China's exports of related products will usher in a wave of growth.



Disclaimer: Echemi reserves the right of final explanation and revision for all the information.
Trade Alert
Delivering the latest product trends and industry news straight to your inbox.
(We'll never share your email address with a third-party.)