Overall market analysis
In May, the domestic vinyl acetate market rose. Demand in the market is poor, and prices have increased slightly in North China due to high-speed recovery charges. Downstream just need to purchase. The price of raw material acetic acid maintained its upward trend and was supported by costs. In the middle of this month, the market demand was still not good, and the inquiry enthusiasm was not high. The price of the raw material ethylene has increased sharply, the prices of acetic acid and calcium carbide have been raised, and the cost pressure of vinyl acetate is greater. In the second half of this month, the price trend of raw material acetic acid was weak, and the cost pressure of vinyl acetate was still relatively large.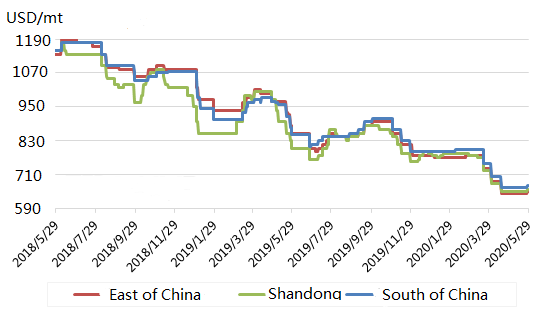 Forecast of the Future Market
Influential

Factors

Main Point Overview

Judgement


Supply

The supply of vinyl acetate in the domestic market is basically normal.

Stable

Logistic

China's epidemic is basically over and transportation resumed

Positive

Demand

Affected by the international epidemic situation, product demand has dropped significantly

Negative


The raw material

acetic acid

The price of acetic acid rose slightly, supporting the cost

Stable

Synthetic

judgment

Later product price volatility is small, more depends on global economic trends
Conclusions
In view of the market outlook, the downstream mainly purchases on demand, and the overall transaction situation is general. The holders are actively shipping. The price of raw material acetic acid is weak. The vinyl acetate market is expected to operate weakly and steadily.

Disclaimer: Echemi reserves the right of final explanation and revision for all the information.
Trade Alert
Delivering the latest product trends and industry news straight to your inbox.
(We'll never share your email address with a third-party.)