Potassium sorbate's overall market price
continued to decline in May
Overview of the current market situation
The epidemic in China was almost a complete and absolute victory.
The crotonaldehyde plant of potassium sorbate raw materials started
normally, the supply of raw materials is stable, the transportation
capacity is normal, the prices are stable, and there are no obvious price
changes. The domestic potassium sorbate plants in Shandong Kunda,
Ningbo Wanglong, Nantong Acetic Acid, Jinneng Technology, Rugao
Jiangbei, Rugao Yangtze River all started construction, and still need to
make up for unshipped orders.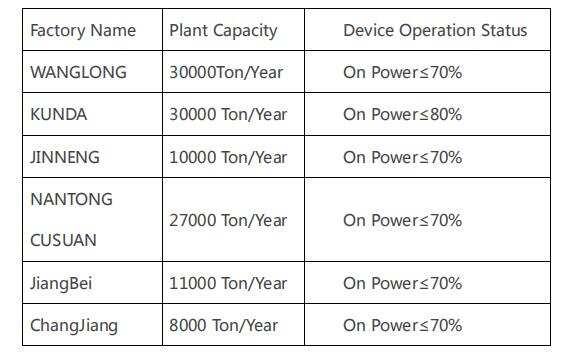 Although the epidemic situation in foreign countries has not improved, many countries are suffering from economic reasons and have begun to resume work one after another, and the demand for preservatives in the foreign market has delayed growth. The number of domestic factories that have not yet paid their orders has gradually decreased, and the margin of debt has been favorable for shipment. Domestic traders still have a large number of low-cost RMB orders,plus the country encourages exports, the tax rebate rate has increased, the exchange rate has continued to rise, continued to facilitate shipments, and strive for orders, prices continue to fall.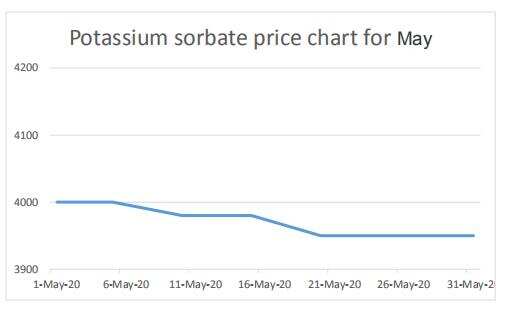 Market Forecast for the Next Issue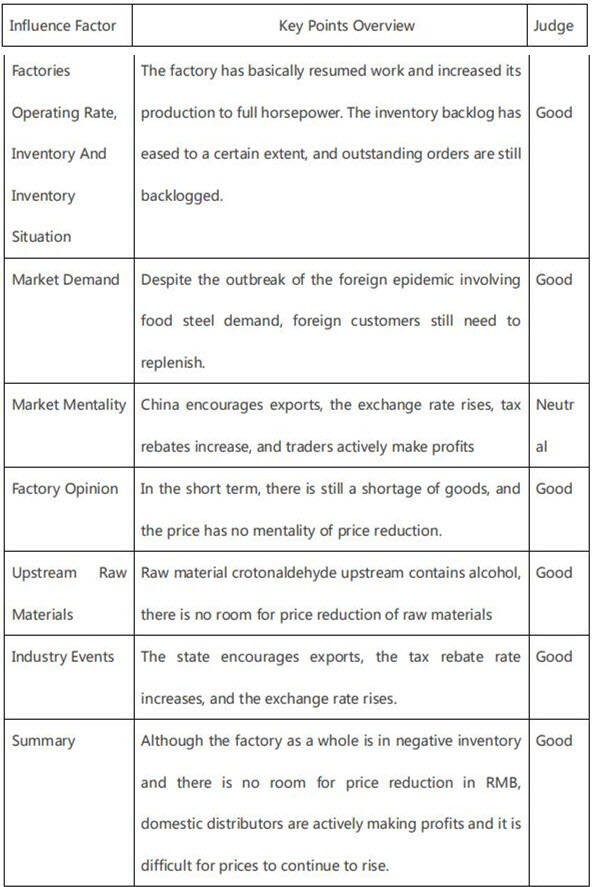 ECHEMI Prediction
To sum up, the unpaid orders of domestic factories are relatively alleviated. The factories sell at a profit. The vast majority of the market has poor economic benefits. Domestic dealers continue to sell at a profit and prices continue to fall. At the end of May, Ningbo Wanglong started the 10-day shutdown again to curb the continued decline in prices, stopped the expected supply of sorbic acid to the southern plant, and reduced the supply of potassium sorbate in the market. It is expected to begin supply in early June, although It can partially stabilize the market and continue to fall, the market is still likely to continue to fall.

Disclaimer: Echemi reserves the right of final explanation and revision for all the information.
Trade Alert
Delivering the latest product trends and industry news straight to your inbox.
(We'll never share your email address with a third-party.)