New Version Will Come on Mar 12, 2018
Order Now to Get Total $1,000 Coupons Online!
A year's plan starts in Spring! New version of Echemi English website will launch on March 12, 2018 to provide better services to global customers. New mode of Internet cooperation and more global procurement conferences will come in 2018.
The new version will launch five service functions to provide buyers personalized services in trading, such as business information, loan support, urgent procurement, etc.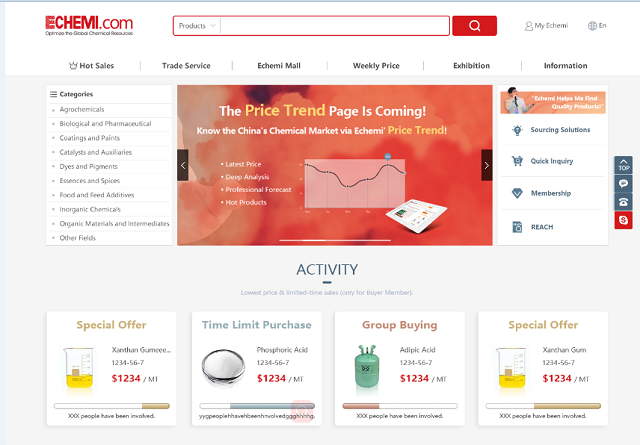 Service A - Promotion Activities
Echemi will launch various activities for 4 kinds of products every half a month, such as Flash Sales, Group Sales, Special Offers, etc. Most preferential prices and better services will be offered to global buyers.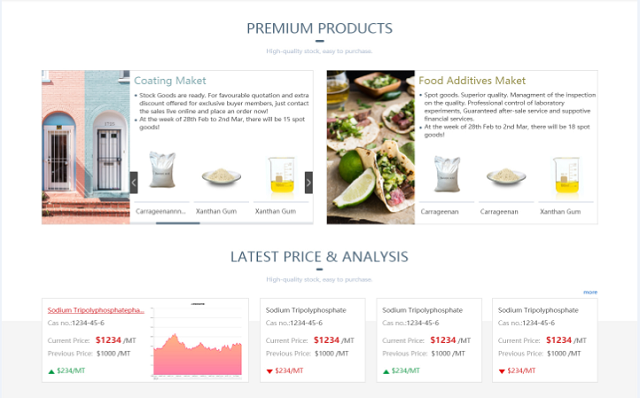 Service B - Market Information
More than 100 kinds of products' prices and analyses are updated on the platform every week. From Echemi, global buyers can better know the Chinese chemical market. Moreover, in April, other 200 kinds of products' prices will be added into the platform to neet more customers' need.
Service C - REACH Search for EU Market
Search products' REACH registration status and registrants details. Gain insight into the situation of EU chemical market.
EU Special Service - Any seller who wants to export to EU or expand the business in EU chemical market can try Echemi's EU Special Service.
REACH Verification Identification - Can help you to find reliable suppliers and products eligible to export to EU quickly.

Service D - Echemi Mall
The new Echemi Mall will launch more than 100 kinds of quality products every week. The quality and after-sales service of products are guaranteed. Members of Echemi can enjoy better prices and get extra discounts when they make orders online.
Service E - Global Procurement Forum
Echemi will provide Global Coating and Food Procurement Forum for suppliers and buyers. One buyer can find the best partners and top-quality products from multiple suppliers.
Service F - Order Now to Get Total $1,000 Coupons Online!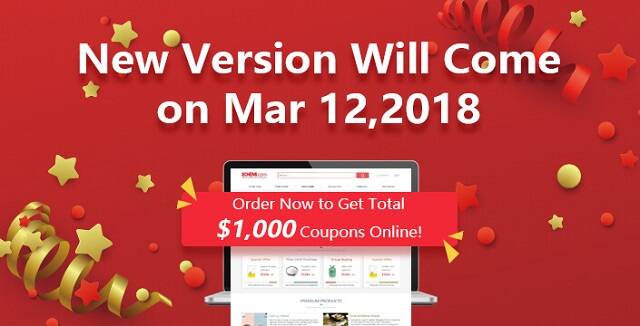 How to Use?
When turnover exceeds $30,000, you can use one $100 coupon in 30 days ;
When turnover exceeds $50,000, you can use one $200 coupon in 30 days;
When turnover exceeds $100,000, you can use one $500 coupon in 30 days;
Remarks: Echemi enjoys the final interpretation right.
Echemi provides new services to global buyers since 2018. More applications are on the way: WAP, recommendation for Gold Member, pk.echemi.com, etc. Optimize the global chemical resources, and Echemi has been striving to do better.

Disclaimer: Echemi reserves the right of final explanation and revision for all the information.
Trade Alert
Delivering the latest product trends and industry news straight to your inbox.
(We'll never share your email address with a third-party.)