
Home
>
Shandong MTBE Market Remained Stagnant
According to SCI's statistics, up to March 9, the merchantable MTBE volume in Shandong was 8.4kt or so, down 2.33% from last week.
According to sources, the 250kt/a ADH unit at Shandong Chambroad Petrochemicals was shut down for maintenance on March 9. Moreover, the 350kt/a ADH unit at Shandong Dongming Petrochemical Group Qianhai Chemical was shut down. Thus, the overall operating rate of MTBE units at Shandong independent refineries declined to 57.02%.
The overall demand for MTBE from the gasoline market remained sluggish. Meanwhile, as new consumption tax would be imposed on refined oil, it was much tougher for traders to operate. It was hard for MTBE producers to sell resources, so the MTBE prices further dropped. However, the overall trading atmosphere remained tepid. Besides, the spread between MTBE price and gasoline price had reached RMB 1,200-1,300/mt, and the MTBE supply continued to dip. Therefore, MTBE producers were reluctant to cut the MTBE prices. SCI predicts that the decline in the MTBE price will be less than RMB 100/mt.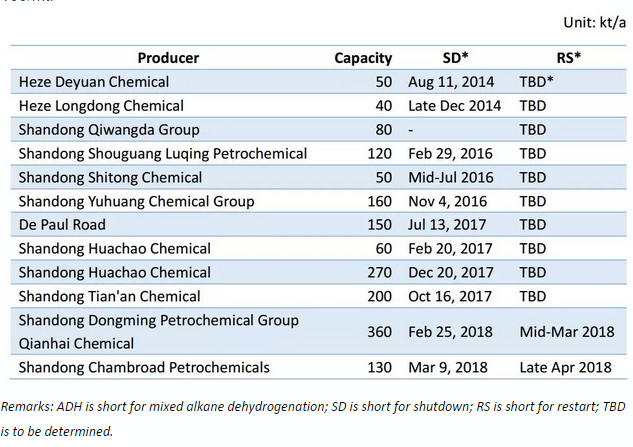 
Disclaimer: Echemi reserves the right of final explanation and revision for all the information.
Trade Alert
Delivering the latest product trends and industry news straight to your inbox.
(We'll never share your email address with a third-party.)