
Home
>
Dow offering innovative solutions to boost recycling of plastic packaging
In the backdrop of growing public concern on plastic pollution, Dow's Packaging & Speciality Plastics business unit is looking to address the challenges in recycling of plastic pack aging in India. The company's recently opened application development hub – 'Dow India Technology Centre' (DITC) and the packaging-focussed 'Pack Studio' in Navi Mumbai are playing a key role in developing tailor made sustainable packaging solutions for the Indian market.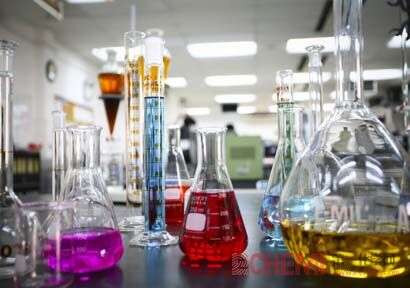 Ensuring circularity
According to Mr. Vipul Babu, Sales Director – Dow Packaging and Specialty Plastics, the performance of multi-layered packaging can be imparted the added benefit of recyclability with Dow'sRecycleReady technology.
Flexible barrier packaging – used extensively for food packaging – poses unique recycling challenges due to the variety of materials generally used as part of its makeup. With RecycleReadytechnology, converters have the ability to produce recyclable packaging with ingredients that ensure barrier protection, along with stiffness, toughness and sealability of the package. These recyclable flexible pouches incorporate multiple layers, but use only polyethylene (PE) as the basic raw material. These packaging can be easily recycled through existing PE film recycling streams like those for milk pouches.
"The technology aims to divert packaging waste from landfill or incineration, increase post-consumer recycling yields and aid the creation of a circular economy for plastics packaging," said Mr. Babu. He was speaking to a select group of journalists during a guided tour of the DITC and the 'Pack Studio'.
The company is also offering this technology in conjunction with its PacXpert packaging technology – which seeks to provide flexible packaging option for the traditional rigid containers. According to company officials, the PacXpert technology ensures lesser material usage, higher transportation efficiencies, lesser waste removal costs among other sustainability benefits, as compared to the rigid containers.
The company recently tied up with packaging major, Time Technoplast, to bring to market various packaging applications using the PacXpert technology to service consumers in the Indian sub-continent and Gulf countries.
Yet another initiative to ensure proper resource management and waste reduction at converters' facilities was the collaboration with barrier film maker, Vishakha Group. Using Dow's Retainpolymer modifier, the company is able to recycle upto 100% of barrier film scraps which could not be recycled earlier due to incompatibility of polar and non-polar polymers. The innovation is helping the converter recycle the barrier film trims back into film production without sacrificing optical or physical properties.
In the coming days, Dow is aiming to increase such collaborative efforts and advance packaging technologies through its 'Pack Studio' – the company's eight such facility globally. According to Mr. Shashibhushan Mishra, Deputy General Manager, Packaging & Specialty Plastics, the 'Pack Studio' is equipped with state-of-the-art laboratories & testing equipment and serves as a one-stop shop to boost packaging innovation across the value chain. "Here, Dow resins & adhesives expert collaborate with equipment manufacturers, designers, brand owners and prototyping specialists. Our customers can carry out testing with our adhesives and resins without having to interrupt their own commercial production," he informed.
According to Mr. Milind Chavan, End Use Marketing, NBD & Sustainability, Dow India, the focus on sustainability in packaging solutions provided by Dow remains right through the whole value chain till the retailer-level. "We work on all avenues to reduce wastage across all the processing steps, downgauging (reducing the amount of resin in packaging while still maintaining or even improving properties) and improving operational efficiencies," he said.
"Our RecycleReady technology can potentially convert almost 75% of the existing plastic packaging in India into recyclable ones. For the remaining 25% we are working on addressing the challenges involved through collaborations in terms of constructing asphalt road with plastic waste, recovery by converting plastic waste to fuel, and other avenues," he informed, while acknow-ledging the fact that currently not even 10% of the plastic packaging in India is being recycled.
Business prospects
Later, while speaking about the business prospects for the Packaging and Specialty Plastics business, Mr. Babu noted that the combined portfolio of Dow and DuPont is helping the unit to offer a very broad range of products and newer & better ingredients for packaging.
The markets in India is being fed by the recently commissioned Sadara Chemicals facilities in Saudi Arabia and from Dow's Thailand facilities, he said and added, "Given the range of products that can be sourced from these two locations, Dow in India can serve as a one-stop shop for the requirements of the packaging sector. We are now in a supply-driven phase of growth and till this entire capacity is absorbed our growth rates will remain high. It is a very rare combination of a growth business in a growth geography".
Boosting research
Earlier, while informing about the capabilities of the DITC, Mr. Padmadas Nair, R&D Director, Dow India, pointed out that many of the innovations that Dow has been introducing in India are mostly focused on materials which are sustainable, contributing in many ways to water savings, energy savings and lowering carbon footprints.
The DITC currently houses around 70 R&D professional with all businesses of Dow being represented under a single roof. "The centre offers good cross collaboration opportunities for our customers to really benefit from the breadth of experience we have across our businesses," observed Mr. Nair.
He revealed that the company's speed of new product development has substantially increased in recent years aided by its investments in pilot scale facilities and related infrastructure. "Our product development cycle – right from ideation to launch of a new material in the market place – earlier used to be six years, but now we have brought it down to three years," Mr. Nair informed. He added that this would be boosted further with planned investments in high throughput research capabilities at the DITC. "This capability along with new age technologies like artificial intelligence and data analytics will help us to do our design of experiments much faster, and also scale up the number of experiments that we do," he noted.

Disclaimer: Echemi reserves the right of final explanation and revision for all the information.
Trade Alert
Delivering the latest product trends and industry news straight to your inbox.
(We'll never share your email address with a third-party.)