
Home
>
Unilever supports calls for a worldwide animal testing ban on cosmetics
Unilever supports calls for a worldwide animal testing ban on cosmetics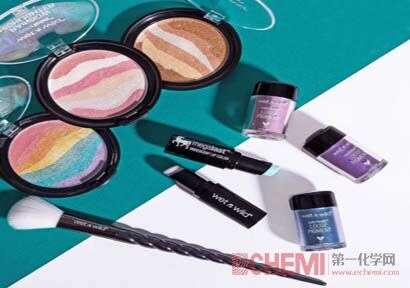 FMCG major, Unilever, has announced its support for a global ban on animal testing for cosmetics as part of an ambitious new collaboration with animal protection leader, Humane Society International (HSI). "Animal testing for cosmetics has been banned in the EU since 2013, and we hope that an adoption of similar bans in other countries will accelerate the regulatory acceptance of alternative approaches and thereby remove any requirements for any animal testing for cosmetics anywhere in the world," commented Mr. David Blanchard, Chief R&D Officer at Unilever.
Unilever will support HSI's global #BeCrueltyFree initiative, which is leading legislative reform in key beauty markets to prohibit cosmetic animal testing and trade, consistent with EU model. The organisations have also launched a multi-year, open collaboration to develop capability across companies and regulatory authorities so safety decisions for cosmetics are based on non-animal approaches; and to build capability for the long-term by investing in the training of future safety scientists in non-animal 'next generation' risk assessments.
Cruelty-free status for Dove
In a related development, Unilever announced that Dove, its largest beauty & personal care brand, has gained accreditation by People for the Ethical Treatment of Animals (PETA). Dove's cruelty-free status has been granted in recognition of the brand's commitment to not conduct any tests on animals anywhere in the world. PETA's cruelty-free logo will begin to appear on Dove packaging from January 2019. PETA has also listed Unilever as a 'company working for regulatory change', which indicates that Unilever conducts no tests on animals unless specifically required by law for any of its brands or products. Dove's commitment goes above and beyond this.
Unilever said it has over 30 years' experience in developing non-animal approaches for assuring product safety, collaborating with more than 50 partners across the world, including governments and NGOs. It openly shares its scientific expertise and approaches with all interested stakeholders. To facilitate the adoption of a global animal testing ban for cosmetics, Unilever has offered to collaborate with an even broader range of stakeholders on a global scale to share its safety assessment approaches.

Disclaimer: Echemi reserves the right of final explanation and revision for all the information.
Trade Alert
Delivering the latest product trends and industry news straight to your inbox.
(We'll never share your email address with a third-party.)