
Home
>
Global demand for biosurfactants set to be worth over $2.7-bn by 2024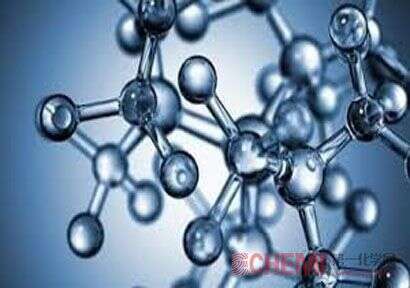 A new research report by Global Market Insights Inc. has forecast the global biosurfactants market to grow from $1.8-bn in 2017 to over $2.7-bn by 2024 at a CAGR of 5.5%.
Increasing consumer consciousness towards usage of eco-friendly products in cosmetic & personal care industry was identified as one of the key drivers for the market growth. The report forecast growing usage of these products in anti-ageing creams and lotions owing to its anti-microbial properties. Supportive and flexible regulations pertaining to commercial scale production of biosurfactants would also benefit industry participants in short- as well as long-term, the report added. Biosurfactants are amphiphilic compounds that are produced in living spaces or excreted through extracellular hydrophobic moieties. It is used to stabilise aerated systems, control agglomeration of fat globules and improve shelf-life and texture of starch-containing products and fat-based products in food processing industries.
Application trends
In its review of trends in the application areas of biosurfactants, the report noted that alkyl polyglucosides (APG) biosurfactants market size could surpass consumption at over 140-kt by 2024. APG are widely used in hand dish-wash detergents, hard surface cleaners, bathroom cleaners, bottle washing, grill cleaners and window cleaners owing to its water-soluble properties and are compatible with anionic, cationic and other non-ionic surfactants. APG in agricultural chemicals use is forecast to register gains close to 3.5% at the end of the projected timeframe. APG acts as agricultural adjuvant and is most effective when applied to herbicides, a key growth driver.
Meanwhile sorbitan ester biosurfactants market demand is forecast to exceed $95-mn by 2024. These are used as emulsifying agents for the preparation of ointments, creams, cosmetics and emulsions owing to their properties like higher compatibility and enhanced stability with materials. These are extensively used in personal care applications as they act as water-oil emulsifier for protective, baby care products and general-purpose soothing creams. These are used as wetting and dispersing agent for sunscreens and decorative cosmetics.
The sucrose ester market size was estimated at over $25-mn in 2017. The product possesses the property of emulsification and acts as a replacement of fats. Sucrose esters are broadly used in food processing application and are forecast to register growth at over 3.5% by 2024. These products are mainly used in sugar, fruit, food & vegetable preservation. The report identified companies like Soliance, Sun Products, Croda, TeeGene and AGAE Technologies as being the key players in the biosurfactants market.

Disclaimer: Echemi reserves the right of final explanation and revision for all the information.
Trade Alert
Delivering the latest product trends and industry news straight to your inbox.
(We'll never share your email address with a third-party.)