
Home
>
AbbVie's Venclyxto combo beats standard of care in chronic lymphocytic leukaemia
AbbVie's Venclyxto combo beats standard of care in chronic lymphocytic leukaemia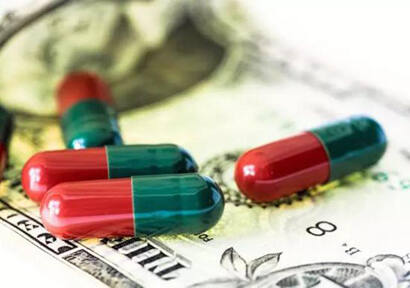 AbbVie has taken the opportunity at the American Society of Hematology (ASH) Annual Meeting 2018 to reveal new data on venetoclax (Venclyxto) in combination with rituximab (VenR), in which it demonstrated "continued substantial benefit" in the treatment of relapsed/refractory chronic lymphocytic leukaemia (R/R CLL) compared to a standard of care regimen of bendamustine plus rituximab (BR).
The findings showed that VenR achieved a progression-free survival rate of 71.4% in 130 patients over 36 months, compared to 15.2% for those taking BR. For those taking VenR for 24 months and remaining off the therapy for a median of 9.9 months, progression-free estimates for six- and 12-months stood at 922% and 87% respectively, while VenR also achieved an overall survival benefit eight percentage points higher than than BR after three years of treatment.
Also, of those who did not experience disease progression after taking the combo for two years, 78% also achieved minimal residual disease (MRD)-negativity in peripheral blood, "an objective measure defined as the presence of less than one CLL cell in 10,000 white blood cells remaining in the blood or bone marrow following treatment", and a metric associated with improved clinical outcomes.
"There is a need for a chemo-free option with a fixed treatment duration that can potentially provide prolonged progression-free survival, along with minimal residual disease negativity, in patients with relapsed or refractory chronic lymphocytic leukaemia," explained Professor John Seymour, lead investigator of the MURANO trial and Director of the Department of Hematology at the Peter MacCallum Cancer Centre & Royal Melbourne Hospital in Australia. "The results of this analysis showed that a high proportion of patients with relapsed or refractory chronic lymphocytic leukaemia who were treated with venetoclax in combination with rituximab maintained minimal residual disease negativity and progression-free survival well after completing the fixed treatment duration."
Dr Neil Gallagher, Head of Global Oncology Development at AbbVie, also commented on the data reveal: "This analysis of the MURANO clinical trial showed that after patients had completed rituximab and a two-year course of venetoclax, and were off treatment for a median of 9.9 months, the disease did not progress in a substantial number of patients with relapsed or refractory chronic lymphocytic leukaemia, and in many of those patients the disease was undetectable in peripheral blood. These findings continue to support the use of venetoclax plus rituximab as a treatment with a fixed duration for patients with relapsed or refractory chronic lymphocytic leukaemia and are encouraging as we continue to advance the research and development of transformative medicines in blood cancers."

Disclaimer: Echemi reserves the right of final explanation and revision for all the information.
Trade Alert
Delivering the latest product trends and industry news straight to your inbox.
(We'll never share your email address with a third-party.)