
Home
>
Cooling of US-China trade tensions holds off higher tariffs on LNG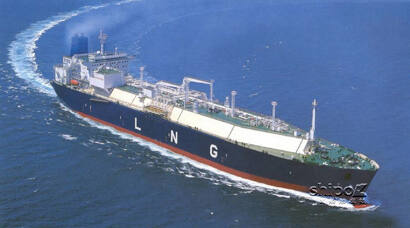 The move by the US and China to step back from another round of escalating tariffs lowers the likelihood that US LNG developers could see existing tariffs on exports to China rise to 25% early in the new year.
The US and China over the weekend agreed to resume trade negotiations and temporarily halt further tariff hikes. The US said it would hold off for a 90-day-period, starting at the beginning year, allowing negotiations on issues like forced technology transfer, intellectual property protection and agriculture.
The trade tensions and China's existing 10% tariffs on US LNG have been viewed as slowing completion of long-term contracts and investments for the second wave of US LNG projects. While some in the industry see a longer-term resolution as likely, an increase to 25% in the interim could have added to the drag.
CHINESE DEMAND
The Chinese market is important because demand for LNG there is expected to reach 10.2 Bcf/d by 2024, more than double 2017 levels and accounting for roughly a third of global LNG demand growth between 2017 and 2024, according to S&P Global Platts Analytics. US LNG production is expected to grow to over 11 Bcf/d by 2024, a 9.3 Bcf/d (five-fold) increase over 2017 levels. The announcement followed the meeting of President Donald Trump and Chinese President Xi Jinping on the sidelines of the gathering of the Group of 20 industrialized nations in Buenos Aires over the weekend.
The US will not raise tariffs on $200 billion worth of Chinese goods to 25% from January 1 and will leave it at the current level of 10%, the White House said in a statement.
"China will agree to purchase a not yet agreed upon, but very substantial, amount of agricultural, energy, industrial, and other product from the United States to reduce the trade imbalance between our two countries" the US statement said.
In the last round of tariffs effective September 24, the US imposed 10% tariffs on $200 billion worth of Chinese imports, and said this would rise to 25% on January 1.
This likely would have resulted in retaliatory tariffs, including China raising tariffs on US LNG imports to 25% from 10%, and new tariffs on US crude oil imports that have been exempted so far.
COOLING OFF
The decision to hold off was welcomed by some US LNG interests, even as uncertainties about the final outcome remained.
"This doesn't roll back existing tariffs, but it delays the increase," said Charlie Riedl of the Center for Liquefied Natural Gas, adding it creates a window of opportunity to get all of the tariffs lifted.
"We'll see what can be accomplished in 90 days," he added. "There's no doubt we've taken a big step back from the edge."
Josh Zive, a trade lawyer and senior principal with Bracewell, said "the hope is that some degree of cooling off will create the possibility" for good-faith negotiations. There are still three sets of existing tariffs between the two countries in place, he noted.
LNG Limited called the announcements a sign that US LNG projects will "not be detoured in the immediate term" by further trade conflicts. "This provides assurance that projects like Magnolia LNG will be able to execute long-term LNG export contracts with offtakers from China without punitive external factors," said company CEO Greg Vesey. In June, amid previous trade tensions, Vesey said an interested Chinese buyer was holding off completing a purchase agreement until there was greater certainty.
Others said talks are headed in the right direction, but continuing uncertainty over the long term will hamper progress. "These are large, long-term projects and these temporary issues will slow things down," said consultant Ernie Megginson of Megginson & Associates in an email.
On November 11, China received its first LNG cargo from the US since it imposed a 10% retaliatory tariff on US LNG imports effective September 24.
The cargo was delivered to China's state-owned CNOOC at its Ningbo terminal, on board the LNG carrier Ribera Del Duero Knutsen, which lifted the cargo from the Cheniere Energy-operated Sabine Pass LNG export plant on the USGC on October 10.

Disclaimer: Echemi reserves the right of final explanation and revision for all the information.
Trade Alert
Delivering the latest product trends and industry news straight to your inbox.
(We'll never share your email address with a third-party.)