
Home
>
Analysis of the Import and Export Quantity of Diethylene Glycol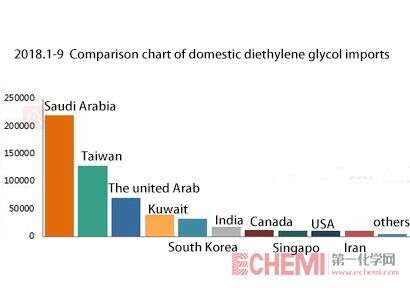 The year basically facing market pressure is limited, the overall fluctuation of supply and demand is not large
From January to September, Saudi Arabia is still China's main source of diethylene glycol imports, followed by Taiwan province.In terms of the overall share, Saudi Arabia maintains a share of more than 40%, while Taiwan accounts for about 20%.
From January to September, China's imports of diethylene glycol were about 561,100 tons, 72,600 tons more than last year, an increase of 15%.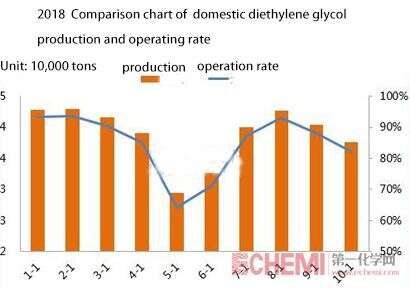 From January to October, China's total production of diethylene glycol was about 380,000 tons, down 20,000 tons from the same period last year, and the overall domestic output was slightly down 5 percent from last year.
In the first quarter, the overall operation of the domestic diethylene glycol unit was normal, and the overall operating rate of the domestic mainstream unit remained around 85%.
In the second quarter, the domestic equipment ushered in a relatively intensive maintenance period. Zhongsha tianjin, fushun petrochemical, sichuan petrochemical, zhenhai refining and chemical, ningbo heyuan, far east lianpetrochemical and liaoning beihua successively entered the maintenance period, and the operating rate dropped to 73%.
In the third quarter, with the resumption of domestic mainstream devices, domestic device construction has steadily rebounded to 88% of the vicinity.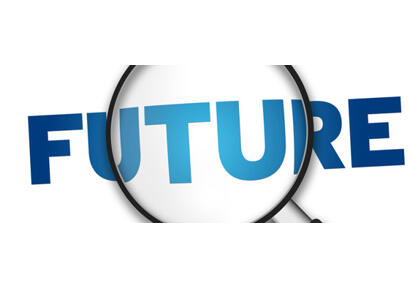 The outlook
With the continuous launch of domestic integrated devices in the later stage, the overall increase of domestic diethylene glycol production capacity will be concentrated in the future, and the self-sufficiency rate of domestic diethylene glycol will gradually increase.
With the intensification of domestic sewage treatment and the integration of downstream terminal enterprises, the overall construction level of unsaturated resin market is gradually recovering slightly, and with the continuous expansion of polyester market capacity, the downstream demand of diethylene glycol market is steadily increasing.However, due to the increase of uncertainty in the external environment, the market turbulence of glycol in 2019 May worsen.

Disclaimer: Echemi reserves the right of final explanation and revision for all the information.
Trade Alert
Delivering the latest product trends and industry news straight to your inbox.
(We'll never share your email address with a third-party.)