
Home
>
Nouryon Launches Ingredient to Optimize Multicolor Paint Formulations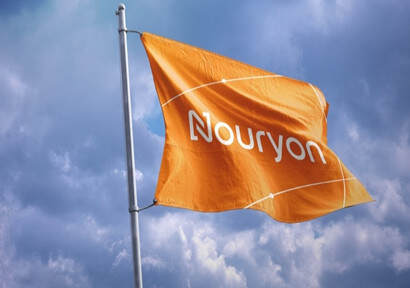 Nouryon (formerly AkzoNobel Specialty Chemicals) launched an innovative multifunctional ingredient, Bermocoll EBM 3000, which optimizes the performance of water-based multicolor paints used on building facades to mimic the appearance of stone or marble.
Multicolor paints consist of colored droplets dispersed in latex, which may include texturing materials such as sand. Bermocoll EBM 3000 is a versatile ingredient that is compatible with most multicolor paint formulations, preventing droplet agglomeration and color migration and providing adjustable gel strength and excellent color development properties.
The product was launched at the China Coat Show in Guangzhou.
"Multicolored paint offers many advantages, including ease of installation, consistency of color and flexibility, but most important is its economic and environmental value versus real stone or marble," said Annika Karlsson, RD&I and sustainability director for Nouryon's Bermocoll business.
"Bermocoll EBM 3000 is a high-performance ingredient that delivers key technical and formulation benefits for the multicolor paint market," said Geert Hofman, GM performance additives at Nouryon. "In addition, it is manufactured by a unique solvent-free process, offering the lowest carbon footprint. It underlines our focus on working with customers to deliver innovative products that contribute to sustainable growth."

Disclaimer: Echemi reserves the right of final explanation and revision for all the information.
Trade Alert
Delivering the latest product trends and industry news straight to your inbox.
(We'll never share your email address with a third-party.)