
Home
>
Suggestions on the development of waterborne industrial coatings for China
Suggestions on the development of waterborne industrial coatings for China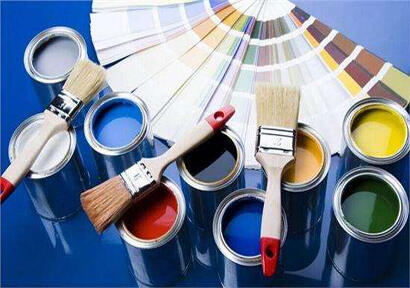 Although China's water-based industrial coating is the trend of development, the general trend, and the existence of national policy-oriented support, but in the terminal chemical industry, ships and containers and other distribution areas of the background of slowing growth, water-based industrial coating does not have the price advantage, so there is still a greater resistance to the development of the industry in the future.We have the following Suggestions for the development of waterborne industrial coatings in the future:
1. Increase technical investment in professional segmentation.The bibcock enterprise of our country coating is foreign capital basically, it is an indisputable fact.Akzonobel, PPG, BASF, esde, Nippon, jodon, haihong old man and other foreign brands have increased the process of merger and reorganization, attach greater importance to the Chinese market, as domestic enterprises must increase investment in technology research and development, identify the target, in the market segment to achieve technical breakthroughs.
2. Pay attention to national environmental protection laws and policies.Although there is coating consumption tax and standard of 3 water borne industry coating come on stage in 2015, but change in order to promote water borne development, policy of future industry still will continue to add size, coating enterprise still needs to pay close attention to industry new regulation, follow the trend and.
3. Update the business model.The traditional marketing mode of coatings has come to an end, and the integration of e-commerce and coating will become a new growth point of industrial coatings.In the e-commerce of industrial coatings, some coating enterprises have tasted sweet in 2014, and the innovation mode in 2015 is bound to be more colorful.The terminal customer to the cost control, the quality request and the labor cost enhancement, will greatly commission to the product coating integration demand, raises a specialized construction team will be the coating enterprise's best choice.
4. Enhance competitiveness and r&d capability with the help of capital market.The integration of coating enterprises and the capital market is becoming more and more frequent. With the help of capital, it is the development direction of this industry to build a long-term, stable and win-win relationship between its own industrial chain and its raw material suppliers, distributors and key customers.
5. Provide professional training for employees.Waterborne industrial coatings as a product technical level is relatively high, few people can completely master it construction performance, three seven division of paint industry make more and more managers have realized that you didn't know the coating hard to sales to realized, so more professional training can let related procurement, sales staff to better promote the development of waterborne industrial coatings.

Disclaimer: Echemi reserves the right of final explanation and revision for all the information.
Trade Alert
Delivering the latest product trends and industry news straight to your inbox.
(We'll never share your email address with a third-party.)