
Home
>
Chiwarton plans to buy natural spice supplier lbert Vieille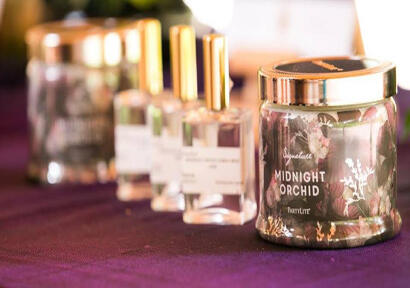 Chiwarton recently announced that it has held exclusive talks with lbert Vieille SAS (lbert Vieille), a French supplier of natural Fragrances Fragrances, to expand its Givaudan Fragrances Fragrances natural ingredients division.
Terms of the deal, which was not disclosed, are expected to close in the first quarter of 2019.Givaudan plans to back the deal with its own money.
Albert Vieille was founded in 1920 and is headquartered in Vallauris, near Grasse, the perfume capital.The company has a unique professional knowledge in the field of aromatic plants, focusing on the preparation of perfume and aromatherapy products of 100% pure essential oil and special natural ingredients.Albert Vieille currently has more than 200 aromatic products that are physically processed and not chemically modified or modified.
Albert Vieille buys raw materials and aromatic plants all over the world. Over the years of development, Albert Vieille has developed a strong ability to purchase and process natural ingredients. Its products are sold all over the world through a network of distributors.The company has more than 50 employees and a manufacturing plant in Spain.Albert Vieille had annual sales of 30 million euros in 2017.
Gilles Andrier, Givaudan's chief executive, said: "the acquisition of Albert Vieille will be a good fit for our 2020 strategic plan to enrich Givaudan's products with its innovative natural ingredients.Our perfumers will use these ingredients to provide our customers with the best quality and creative solutions.The acquisition will also give us access to the aromatherapy essential oil market, which will contribute to our "health and well-being" strategy for 2020.
Maurizio Volpi, President of Givaudan's perfume division, said: "Albert Vieille will bring Givaudan further development and provide expertise in vertically integrating our natural ingredients.We will combine our existing know-how with Albert Vieille's know-how to meet the growing demand of consumers and customers for more natural and sustainable aromatic products.

Disclaimer: Echemi reserves the right of final explanation and revision for all the information.
Trade Alert
Delivering the latest product trends and industry news straight to your inbox.
(We'll never share your email address with a third-party.)