
Home
>
2018 coating industry development status analysis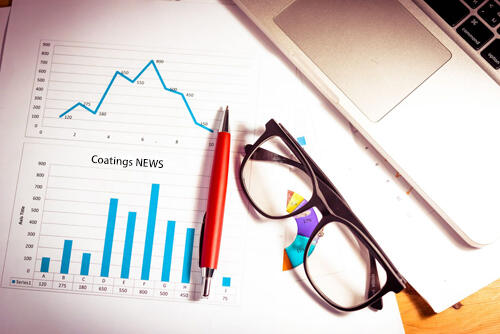 In recent years, the coating industry has experienced the most serious reshuffle in history due to the supply-side reform and the reform from business tax to value-added tax.Strict environmental protection policies are making it difficult for the majority of small and medium-sized enterprises, coating enterprises have been around the shutdown, closure phenomenon.However, while the number and capacity of small and medium-sized enterprises are decreasing, the supply of large and medium-sized enterprises is in short supply.Market competition began to turn to benign development, so that the overall output of the industry has been rising.The following will be China's coating industry development status analysis.
1.coating output breaks through 20 million tons for the first time
In 2017, China's coating output reached 20.41 million tons, breaking the 20 million tons mark for the first time.It is worth noting that the growth rate of coating production in China is gradually slowing down.In recent years, China's economic development is gradually weak, the real estate industry recession, coating enterprises' development road is more and more bumpy.China's coating is in the oil to water transformation and upgrading stage, in the oil to water has not been a big breakthrough, looking ahead to predict that China's coating output growth rate will continue to maintain a low level, about 5%.
In addition, the state of VOCs emissions requirements more stringent, also successively introduced around the clear requirements of the total emission control of VOCs, and from January 1, 2018 is a green taxes on VOCs such as benzene, toluene, so using additional cost would increase greatly, solvent coating coating of advantages will gradually revealed, so as to boost oil to water process.
2.The scale of assets and liabilities of coating industry is innovative
In 2017, China's coating industry assets reached 291.88 billion yuan, an increase of 4.89% year on year;The debt reached 131.99 billion yuan, up 2.75% year on year.In 2017, the integration between enterprises in China's coating industry is more obvious, reflected in the integration between enterprises and the integration of funds, the concentration of China's coating industry has been further improved.
3.Industry losses have improved and sales of large and medium-sized enterprises have increased.
At the beginning of 2015, the "strictest environmental protection law in history" was formally implemented in China. From February 1, 2015, the coating consumption tax of 4% will be levied on enterprises and units involved in coating production, entrusted processing and import.For coatings with VOC content less than 420 g/l under construction, consumption tax can be exempted.Under the pressure of increasing environmental protection policies, a large number of small and medium-sized enterprises went bankrupt.In 2015, the total loss of the industry reached 1.294 billion yuan, the highest in recent years, with a year-on-year growth of 61.44%.In 2017, the total loss of the industry was 812 million yuan, with a year-on-year growth of 6.00%. Compared with 2015, the loss has been improved.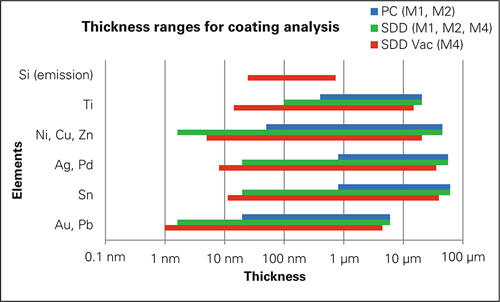 layer_thickness_ranges
Forward-looking industry institute released "2018-2023 China's heavy-duty coating industry development prospects and leading business analysis report summarizes the paint industry leading enterprises, in 2017 large and medium-sized coating enterprise continues with the demand of market, most of the results further growth, sets up sales income, 605.252 billion yen, up 17.7% from a year earlier.

Disclaimer: Echemi reserves the right of final explanation and revision for all the information.
Trade Alert
Delivering the latest product trends and industry news straight to your inbox.
(We'll never share your email address with a third-party.)