
Home
>
Cosmetics become a 'cash cow' for pharmaceutical and biological enterprises
Cosmetics become a 'cash cow' for pharmaceutical and biological enterprises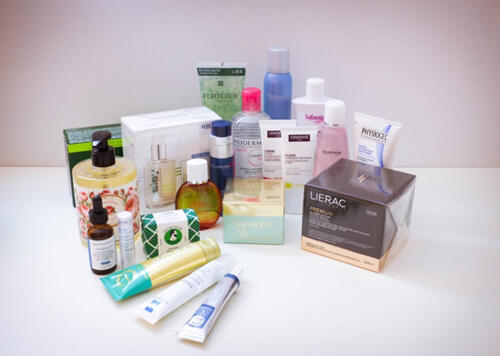 Cosmetics sales by major pharmaceutical and biological companies totaled about 87.4 billion won in the third quarter, up 33.5 billion won from 53.9 billion won in the previous quarter, according to the financial supervisory institute.
Cosmeceuticals, with specialized technology as the first priority, have driven the growth of turnover of pharmaceutical and biological enterprises and become the main source of income.
Icure's stem-cell cosmetics' MEDITIME 'had revenues of won15.4bn in the third quarter, up 55.5 per cent from won9.9bn in the second quarter.
In order to expand the market share of its own brand and ODM cosmetics business, the company has expanded its cosmetics factory and plans to apply for CGMP certification in March 2019.
In the future, the company plans to expand the field of color makeup, develop into a comprehensive cosmetics Manufacturing and sales enterprise, and plan to expand the scope of ODM business from the ODM mode of product category research and development stage to OBM(Original Brand Manufacturing) such as Brand research and development and Manufacturing, so as to improve the added value.
Kangstem Biotech's 'GD11' was the world's biggest Biotech company with a 344.4 percent increase in sales from won900m in the previous quarter to won4bn in the third quarter.
'GD11' currently supplies' Rx scm-c5 'and' Rx scm-s' and other products to domestic hospitals in South Korea. The moisturizing effect of 'Benestem Human CBCM cream' can last for 100 hours and has attracted great attention.
The company recently opened its' DERMALAB MALL 'online shopping, where it can buy all its cosmetics currently in circulation in South Korea.
Medi-post's 'CELLPIUM', a special biological material that differs from existing cosmetics, 'human umbilical cord blood stem cell culture medium' (NGF37), had a turnover of 4.5 billion won in the third quarter, up 32.4% from the previous quarter (3.4 billion won).
Dongxing pharma, which operates cosmetics businesses such as a.c.are and hair colorants, reported sales of 13.5 billion won in the third quarter, up 132.7 percent from 5.8 billion won in the previous quarter.
Bioleaders' turnover of cosmetics reached 8.4 billion won this quarter, an increase of 27.3% over the previous quarter (6.6 billion won). They are about to launch the Korean version of the cosmeceutical brand DOCTORS PGA, the special brand for women's beauty care and Shesready, the infant skin care brand and the overseas cosmetics brand Byeol.
In addition, Naturecell's 'Skindom Serum' and Biosolution's 'STEMSOO' have successively implemented the growth strategy in stages through the technologies and trust of biopharmaceutical companies, differentiated cosmetics ingredients and specialized sales channels.
According to industry sources, "cosmeceuticals are aimed at consumers who want to be healthy, and the growth of cosmeceuticals is driving the turnover growth of bio-pharmaceutical companies."

Disclaimer: Echemi reserves the right of final explanation and revision for all the information.
Trade Alert
Delivering the latest product trends and industry news straight to your inbox.
(We'll never share your email address with a third-party.)