
Home
>
FDA approves first drug for treatment of oocytic plasmacytoid dendritic cell
FDA approves first drug for treatment of oocytic plasmacytoid dendritic cell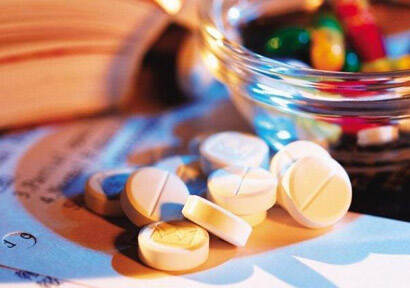 Today,FDA approved Stemline Therapeutics' Elzonris tagraxofusp-erzs injection for the treatment of BPDCN in adults and children 2 years and older.
The FDA's drug evaluation and research center of oncology, director of the council of hematology and oncology products, acting director of the office, Dr Pazdur said, "before today approved BPDCN still didn't get the FDA approved treatment. The existing standard treatment is intensive chemotherapy, and then for a bone marrow transplant. Many BPDCN patients can't tolerate this kind of intensive treatment, because this is an urgent need to replace treatment."
BPDCN is a rare invasive bone marrow and blood disease that affects multiple organs, including lymph nodes and skin.The disease, which usually manifests as leukemia or progresses to acute leukemia, is more common in patients 60 years of age and older, with more men than women.
The clinical efficacy of Elzonris was studied in a single-arm clinical trial involving two groups of patients.The first trial group recruited 13 untreated BPDCN patients, 7 (54%) with complete remission (CR) and remission with skin abnormalities but no symptoms (CRc).The second group included 15 patients with recurrent or refractory BPDCN, one with CR and one with CRc.
Common side effects reported by patients in clinical trials are capillary leakage syndrome (in which fluid and proteins leak from tiny blood vessels into surrounding tissues), nausea, fatigue, swelling of the legs and hands (peripheral edema), fever, chills, and weight gain.The most common clinical events were reductions in lymphocytes, albumin, platelets, hemoglobin, and calcium, and increases in glucose and liver enzymes (ALT and AST).
For the use of the drug, the FDA recommends that medical personnel continuously monitor liver enzyme levels and infusion intolerance.Pregnant or lactating women should not take Elzonris as the drug may cause harm to developing fetuses or newborns.
The label of Elzonris includes a warning to medical staff that patients are at increased risk of developing capillary leakage syndrome, which can be life-threatening for patients under treatment.
FDA approved Elzonris' breakthrough therapy certification and priority review application.Elzonris is also certified as an orphan drug, which helps and encourages the development of drugs to treat rare diseases.

Disclaimer: Echemi reserves the right of final explanation and revision for all the information.
Trade Alert
Delivering the latest product trends and industry news straight to your inbox.
(We'll never share your email address with a third-party.)