
Home
>
FDA approves shire constipation drug Motegrity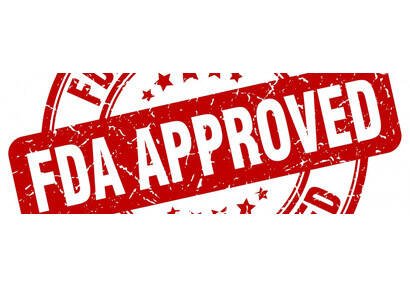 Shire won U.S. approval for its Motegrity drug for chronic idiopathic constipation (CIC), which will compete with drugs such as allergan's Linzess and Synergy's Trulance.Two months ago, an advisory committee voted unanimously to approve Motegrity for use in chronic idiopathic constipation, so the FDA's approval was expected, and by the time the drug goes on sale in 2019, it will be the first daily-use selective serotonin 5-ht4 receptor agonist for the condition.
The panel's positive vote removed longstanding concerns about the safety of procambil.The drug was first introduced more than a decade ago, but there have been concerns about potential cardiovascular responses related to other drugs in the 5-ht4 agonist class, although Resolor has been approved in Europe for years.
The FDA's approval makes it an option for about 35 million patients with chronic idiopathic constipation in the U.S. it is the first drug to increase bowel motility by increasing colon motility, according to shire.The company acquired the drug when it bought the Belgian company Movetis in 2010.
Linzess, which brought allergan nearly $575 million in sales in the first nine months of this year, works by binding to intestinal epithelial cells and stimulating water secretion into the intestinal cavity.The mechanism of action is the same as Trulance (plecanatide), which was approved by FDA for the treatment of chronic idiopathic constipation in January 2017. The drug received about $32 million in revenue during the same period.
Bausch Health (formerly Valeant) has just launched a bid for the company if it can kick-start sales of Trulance, Synergy's only approved product, so it may not want to see more rival drugs enter the market.The approval of the new product comes as takeda, the Japanese drugmaker, is close to buying shire for $62bn, opening another box for takeda, which wants to help it beef up its weak product line.
Sharma is not considered to have a particularly strong late-stage development pipeline, but it recently received new indications for Vonvendi/Veyvondi for vascular hemophilia, other indications for its hereditary HAE drug Cinryze, and Takhzyro (lanadelumab) has just been approved from the FDA for HAE.Another late-stage candidate, calaspargase pegol (SHP663) for acute lymphoblastic leukemia, is also under review.

Disclaimer: Echemi reserves the right of final explanation and revision for all the information.
Trade Alert
Delivering the latest product trends and industry news straight to your inbox.
(We'll never share your email address with a third-party.)