
Home
>
IFS Coatings Launches IFS Puroplaz Thermoplastic Powder Coatings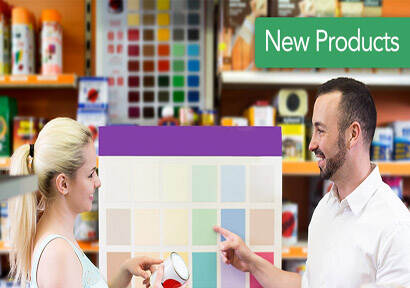 IFS Coatings launched IFS Puroplaz, a range of thermoplastic powder coatings.
IFS Puroplaz thermoplastic powder coatings are formulated to deliver a tough, functional, protective and beautiful film for a wide range of applications. The IFS Puroplaz product family includes Puroplaz PE, a polyethylene-based powder that delivers
incredible adhesion and flexibility, and Puroplaz PA, a nylon-based coating that is tough yet extremely smooth.
IFS Puroplaz powder coatings deliver supreme technical performance providing incredible corrosion protection and excellent chemical and chip resistance as well as exceptional weathering and UV performance as well as first-rate cold weather performance.
IFS Puroplaz thermoplastic powder coatings have been carefully formulated to deliver great transfer efficiency and easy application for all application methods, including electrostatic spray and fluidized bed, and are perfectly suited to a wide range of applications including desert sand, marine and coastal environments.
"Through outstanding chemistry, IFS Puroplaz products provide unparalleled performance, and as unparalleled service is at the heart of IFS Coatings, we understand flexibility is key for many of our customers," said Tim Brinner, VP of thermoplastics at IFS Coatings. "As such, instead of limiting ourselves to nine standard colors, we are also able to offer custom color matching capability and flexible batch sizes."

Disclaimer: Echemi reserves the right of final explanation and revision for all the information.
Trade Alert
Delivering the latest product trends and industry news straight to your inbox.
(We'll never share your email address with a third-party.)