
Home
>
Korean cosmetics companies'entry threshold to Golddak has been lowered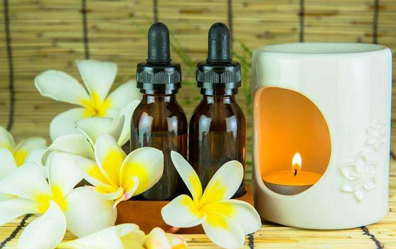 The government will take the next three years to promote the listing of 80 enterprises as the goal, in order to speed up the listing of biology and the fourth industry enterprises in Kostak, relax the listing regulations, and regard cosmetics industry as the core biological industry, the listing threshold of Kostak will be met.
On March 21, at the Announcement Ceremony of Innovative Finance Vision chaired by President Wen Zaiyin, the Financial Committee and relevant departments jointly announced the direction of Innovative Finance Promotion.
Chairman Choe Jonggu of the Finance Committee explained the purpose of introducing the company. Understanding and supporting industrial innovation, put forward the necessity of redesigning the financial system on the basis of on-site opinions, in this case, prepared the plan. According to the characteristics of the industry, the review criteria are formulated. Especially, the listing criteria which were mainly formulated in manufacturing industry in the past are subdivided according to different industries.
In order to promote the transformation of Konex listed companies to Gauss daq, it will promote the rapid listing transfer system to apply to the scheme of loss-making enterprises. The government plans to expand the Scale-up fund operation plan for new development areas such as development support fund from 8 trillion won in three years to 1.5 billion won in five years, to use large-scale development funds to support innovative enterprises, and abolish the investment amount of development support fund for the same enterprise (20-25%). Try to invest more boldly.
At the same time, we should formulate incentive schemes to attract innovation and venture capital of securities companies. When calculating the financing quota of issuing bills by the super large investment bank (IB), besides the investment quota of innovation and venture enterprises, the prudential supervision pressure such as net operating capital ratio (NCR) should be reduced when securities companies invest in innovation and venture enterprises.
In addition, plans to relax the listing conditions of preferred shares are being discussed to help enterprises finance through various securities, and plans to promote innovative financial regulation programs, without shrinking the supply of venture capital due to excessive regulation or review. Investment and financing in new industries and other uncertain areas actively provide legal explanations and non-measures opinions. In the case of negligence in the field of new industries, it is not intentional or gross negligence, so we should try not to pursue responsibility.

Disclaimer: Echemi reserves the right of final explanation and revision for all the information.
Trade Alert
Delivering the latest product trends and industry news straight to your inbox.
(We'll never share your email address with a third-party.)