
Home
>
Qingzhou, Zhenchuan and Yincheng lead Zhongbei cosmetics industry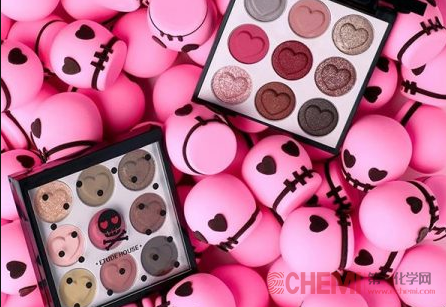 Zhongqing Beidou Publicity will build a computer software integration cluster of cosmetics and beauty industry into a 'SW software convergence cluster'(SW convergence cluster). With the combination of AI (artificial intelligence) and AR (augmented reality) and other fourth industrial revolution technologies with product research and development and services, the world beauty industry is increasingly responding to the requirements of individual customized consumers.
Zhongqing North Road selected Qingzhou, Zhenchuan and Yincheng to build `Zhongbei Cosmetics SW Fusion Cluster Zone', which plays a pivotal role in ICT and cosmetic industry. It is planned to build a cluster ecosystem of cosmetics based on personal gene and beauty services.
In order to promote the project smoothly, the Ministry of Science, Technology and Information Communications promoted the public recruitment of `SW Fusion Cluster 2.0'.
If elected, Zhongbei Institute for the Promotion of Knowledge Industry will be the competent authority to set up a `Cosmetics Service Cluster Base Center Construction and Project Promotion Group'. It also plans to invest 20 billion won in five years, including 9.4 billion won from the state, to build the foundation for leading individual beauty.
Project content includes realizing the commercialization of customized color service and highly customized beauty service as well as hyper-customized service based on data.
In order to realize customized cosmetic service, the personal genetic information such as cosmetic data, skin characteristics and other personal genetic information will be integrated and analyzed on the basis of the platform.
And in order to open up overseas markets and ensure competitiveness, a committee of cosmetics-related manufacturers, universities, researchers and officials in the region will be set up to participate in well-known exhibitions at home and abroad, launch services and support overseas market research.
Kim Sanggyu, Chief of Strategic Industry Section of Zhongqing Hokkaido, said that through this open recruitment, we will create epoch-making opportunities to realize the high-level and high added value of Zhongbei cosmetics industry.

Disclaimer: Echemi reserves the right of final explanation and revision for all the information.
Trade Alert
Delivering the latest product trends and industry news straight to your inbox.
(We'll never share your email address with a third-party.)