
Home
>
Up to 3% drop of Vat Rate and Adjustment of Export Rebate
Good News for China's Exporters— Up to 3% drop of Vat Rate and Adjustment of Export Rebate
From April 1, new policy of VAT rate and tax rebate have been conducted by Chinese government to decrease tax burden of enterprises. It reduces the current tax rate from 16% in manufacturing to 13%, and from 10% in transportation and construction to 9%, to ensure a significant reduction in the tax burden on major industries. At the same time, the export tax rebate rate was greatly adjusted.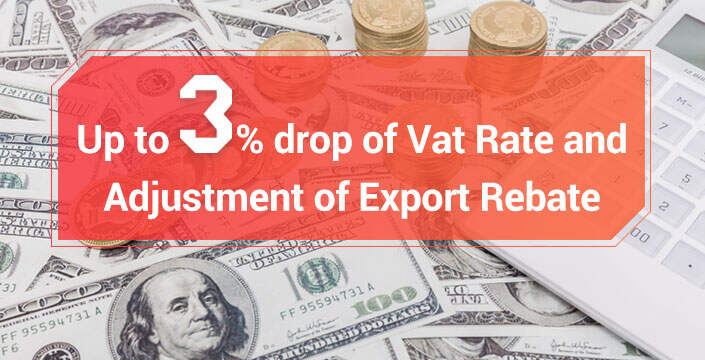 What are export tax rebate rate now?
The current VAT export tax rebate rates are 16 %, 13 %, 10 %, 6 % and 0 %, total of five levels. Following last year's practice, this year's is expected to be 13 %, 10 %, 9 %, 6 % and 0 %, still five levels.

When will be the effective date?
In accordance with previous practice, the effect date is valid for goods that have been conducted customs declaration. The export date indicated in the export declaration form shall prevail.
For goods which doesn't subject to customs declaration for export sales, the time of issue of export invoice or general invoice shall prevail; Goods exported by export enterprises or other units within the bonded area and goods exported through the bonded area, the export date indicated on the record list of outbound goods issued by the customs at the time of departure shall prevail.
The time to adjust the tax rebate rate of cross-border taxable activities and the time to sell cross-border taxable activities shall be subject to the issuing date of export invoice.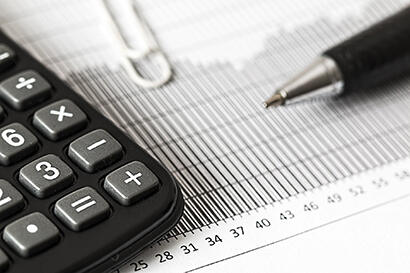 Prediction:
A situation in which the tax rate is the same as the tax rebate rate and the tax rate is reduced by 3 or 1% :
Although this situation before and after the reduction of the VAT rate is how much to levy and how much to refund, the implementation of a complete tax refund, but because of the decline in the tax rate, the corresponding reduction of the capital occupation of enterprises, the impact on export enterprises neutral is slightly more.
Cases where the tax rate declines but the tax rebate rate does not:
This situation has raised the tax rebate rate, is advantageous to the export enterprise.
The decrease of tax rate and tax rebate rate may have an impact on the purchase and sale price of export goods. In particular, for goods with weak bargaining power of export enterprises, corresponding preparations should be made as early as possible and corresponding countermeasures should be taken. For the long trade contract, we need to negotiate with foreign businessmen to get their understanding and support. 
To sum up, this time China has significantly reduced the VAT rate for the manufacturing industry, except that the individual tax rate and tax rebate rate are 6%, and a few export goods and services that are not subject to tax rebate or exemption are not affected by it. In general, the impact on export enterprises is positive and favorable.

Disclaimer: Echemi reserves the right of final explanation and revision for all the information.
Trade Alert
Delivering the latest product trends and industry news straight to your inbox.
(We'll never share your email address with a third-party.)