
Home
>
China is the most dynamic market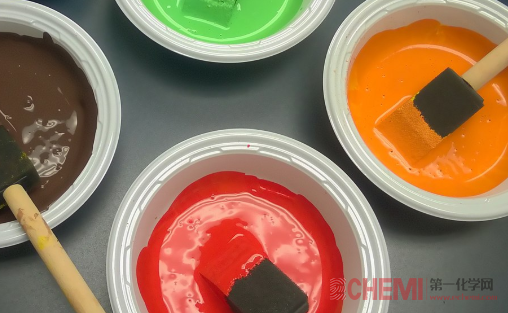 President of Merck China and Director of High Performance Materials Business in China recently held a media exchange in Shanghai to explain the development strategy of Merck High Performance Materials in China. With China's transformation and development, Merck will accelerate the implementation of its China strategy and strengthen production and R&D efforts. As one of the world's largest sales markets, China has become Merck's most dynamic market and plays a vital role in the implementation of Merck's global strategy, said Angaobo, President and Managing Director of Merck's China High Performance Materials Business.
Achieving the Development Goals in China
Talking about Merck Group's development plan in China, Anglo-Bo said: "Merck's goal is to double its sales in China. By 2025, we hope that every Chinese will have access to Merck's products and services. Merck's ambition to diversify its product portfolio across pharmaceuticals, life sciences and electronic materials is far from empty talk. In 2018, Merck's Asia-Pacific earnings accounted for 1/3 of the global market, with an average annual growth of 8%. It is particularly proud that sales of high-performance materials, life sciences and pharmaceuticals in the Chinese market have reached 1.9 billion euros, up 18%, making the Chinese market the biggest driver of Merck's business growth.
He said that the secret of Merck's success lies in the implementation of its "China Strategy", which makes China not only a huge sales market for Merck, but also an important factor in shaping global trends and influencing Merck's global strategy.
Agobo stressed that China's transformation and development needs professional and technical knowledge, which provides Merck with a lot of opportunities. Merck will invest heavily and hope to benefit from these business investments. He said that to achieve this goal, a series of measures need to be taken, including skillful cooperation with major stakeholders in China, rethinking the company structure, increasing local productivity and training local talents more effectively.
Speed up the development of high performance materials
"Merck focuses on the Chinese market and pays great attention to high performance materials. Developing high-performance materials is the need of urbanization, digitalization and mobility, and also the trend of market development. It is Merck's coincidence with these trends that has led to high-quality and rapid growth. Angaobo said. The semiconductor industry is a key point of China's development strategy. China aims to increase sales of local chipmakers nearly five times in the next few years, that is to say, from $65 billion in 2016 to $305 billion in 2030, and plans to invest $150 billion in domestic industries to increase product manufacturing to meet domestic demand. According to Angobo, the plan creates opportunities for Merck to further enhance its position as a solution leader in the electronics industry. In the future, Merck will focus on the sustained growth of semiconductor technology business. Semiconductor materials are a potential growth industry in China's high-performance materials business, and Merck's innovative materials can promote the development of its advanced technology to meet the needs of Chinese chip manufacturers. He said Merck's high-performance materials business has established closer links with Chinese partners and customers through the establishment of production and R&D bases in China.
Implementing localization strategy
is the focus of Merck's China strategy. By moving factories to China and bringing technology to China, Merck has transformed itself into the most localized foreign-funded enterprise in the three stages of talent cultivation in China. In the process of development, Merck has established four manufacturing factories and six R&D centers throughout the country, and cooperated with industry partners, universities and research institutions to integrate itself into China's R&D ecosystem. Over the past few years, Merck has invested more than 5 billion yuan in China to set up laboratories, factories and R&D centers. In 2017, Merck invested another 10 billion yuan in technical cooperation and R&D with local suppliers, demonstrating its confidence and commitment to the Chinese market. So far, Merck's layout in China has extended to a second-tier city, forming a complete R&D and production network, including LCD China Center, Display Materials R&D Center, OLED Technology Center, Merck Electronics Materials (Suzhou) Photoresist Production Base, Photoresist Materials R&D Center and Applying R&D Center of Appearance Science and Technology Department.
Angaobo said that Merck will become two major innovation centers this year, one in Shanghai and the other in Guangzhou. Shanghai Innovation Center opened in September this year. The center will serve as a platform for gathering university, enterprise and material science application experts to exchange their needs, while enabling start-ups to accelerate their growth with Merck's innovation center and platform. Guangzhou Innovation Center, as the exhibition center, will display Merck's advanced science and technology and materials.

Disclaimer: Echemi reserves the right of final explanation and revision for all the information.
Trade Alert
Delivering the latest product trends and industry news straight to your inbox.
(We'll never share your email address with a third-party.)