
Home
>
The Future Development of Private Hospitals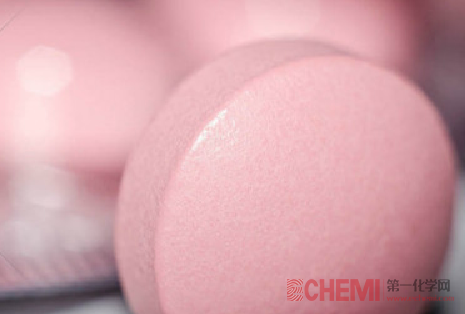 Medicines Network, April 4, recently, 29 private hospitals in Beijing were investigated for illegal sewage discharge, so that the brand of private hospitals was criticized again. The reason is that 29 private hospitals, such as Beijing Capital Skin Hospital and Beijing Merry Orthopaedic Hospital, illegally discharged sewage during the special drainage spot check in 2019, which exceeded 50% of the total number of spot checks. However, the drainage condition of public medical institutions is relatively standardized, and no excessive drainage has been found. Although the issue of does not involve the medical quality itself, it still raises doubts about the management of private hospitals. Influenced by the favorable social medical policy, private hospitals in China have developed rapidly in recent years, surpassing public hospitals in number, but the number of visits and hospitalizations is far behind. The reasons are extensive management, lack of talents and bad reputation, which are all the important bottlenecks affecting its sustainable development. In recent years, the state has issued a series of policies to encourage and support the development of private hospitals, and the number of private hospitals has blowout growth. Data show that as of September 2018, the number of private hospitals has increased from 11313 five years ago to 211, an increase of 77%. However, few hospitals have really become stronger and bigger.
"I have a metaphor that public and private hospitals play ball games. Public hospitals are like small balls like tennis and badminton. They have been brilliant for many years. They have resources and talents, but it is not good to let the management team of tennis manage the big ball like football. Li Dinggang, executive director of Beijing Ludaopi Hematological Hospital, once described the current situation of public hospitals and private hospitals. According to Li Dinggang, only a few private hospitals in the market have formed their own brand through technological innovation, market operation, talent echelon and operation management. "In addition, it can be accepted by the market and praised by patients as few as stars."
"Beijing Harmony Family, Wuhan Asia Heart Hospital, Er Ophthalmology, etc., these private hospitals have more academic influence than the general third-class hospitals. And in the market has been recognized by the public, thus gradually realizing the expansion of the entire discipline and industry. Li Dinggang believes that these private hospitals have played a real role in promoting the whole private medical care. The number of private hospitals is increasing, and the competition situation will become more and more fierce. "In the next two or three years, the competitiveness of social medical services will be stronger and the elimination rate will be increased." Hao Deming, Executive Vice President and Secretary-General of China Association of Non-Public Medical Institutions, once said. On the whole, the development of private hospitals is facing a series of problems, such as medical technology, medical environment and medical price. There is a big gap between private hospitals and the positive brand image of public hospitals. Private hospitals still have a long way to go if they want to successfully capture the hearts of more patients.
Slow down to be a brand
Whether a hospital has a brand or not, and the brand reputation and popularity are different, the attraction to consumers is also different. Yu Fei, a well-known brand marketing expert, believes that the diversification of private hospital investors and other factors have increased the difficulty of private hospital marketing in varying degrees. The fierce competition for the survival and development of private hospitals has led to the arrival of brand era and resource integration era of private hospitals. In his opinion, brand building is the absolute principle for private hospitals to achieve breakthrough development! Branding of private hospitals is a necessary process, and the core of hospital brand is brand differentiation. To achieve this differentiation, hospitals need to transform their core advantages or personality characteristics into brands to meet the individual needs of patients. In fact, if private hospitals want to capture patients'hearts faster and more, they need to practice internal skills first, even slow down the development speed to "calm down", and continue to exert strength in specialty quality and quality service, so as to win brand reputation and patient loyalty. In the process of seeking development, the accumulation and input of "internal work" has become particularly important. Specialist layout, brand cultivation and talent strategy will become the "indispensable place" for private hospitals.

Disclaimer: Echemi reserves the right of final explanation and revision for all the information.
Trade Alert
Delivering the latest product trends and industry news straight to your inbox.
(We'll never share your email address with a third-party.)