
Home
>
Xiangyang Agriculture in Hubei Province needs both high yield and good benefit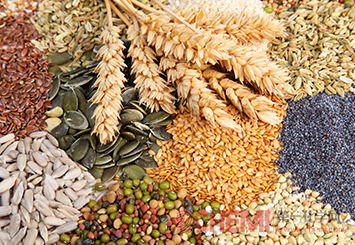 The Beidou unmanned tillage leveler shuttles back and forth in the rice and shrimp farmland of Longwang Town, Xiangzhou District. Seven large bulldozers regulate high standard farmland in Baquan Village, Jiuji Town, Nanzhang County. The grass and trees sprout and the fields are green. In the early spring of Xiangyang City, Hubei Province, there is a busy spring farming scene. Since the total grain output broke through the 10 billion jin barrier in 2012 and became the first 10 billion jin grain production market in the Yangtze River Basin and the southern region, Xiangyang City has achieved high-quality and stable production for seven consecutive years. Li Lecheng, Standing Committee of Hubei Provincial Committee and Secretary of Xiangyang Municipal Committee, said that agriculture is the basic industry in Xiangyang. Municipal Party Committee and municipal government have always attached great importance to the work of "agriculture, countryside and farmers" as the central task, and promoted the transformation and upgrading of Xiangyang from a big traditional agricultural city to a strong modern agricultural city, so as to make due contributions to ensuring national food security.
On March 16, located in the 5,000 mu "rice and shrimp co-operation" base of Zengchen Village and Longxing Village, Longwang Town, Xiangzhou District, the technicians of Xiangyang Huashan Science and Technology Co., Ltd. are instructing the agro-workers to organize the fields according to the "rice and shrimp co-operation" manual. Mother Yunzhen, Secretary of the Party Committee of Longwang Town, introduced that the town belongs to Hongshui River, Paizi River and the irrigation area of the main canal of Yindan River, which is rich in water resources. By 2020, the whole town will expand the area of "rice and shrimp co-cultivation" to 50,000 mu by means of high-standard farmland construction. Yu Tao, director of Xiangyang Agricultural and Rural Bureau, told reporters that in recent years, investment in water conservancy construction in farmland in Xiangyang has been increasing, with an additional effective irrigation area of 450,000 Mu and an improved irrigation area of 700,000 mu. "Tian Chengfang, Lin Chengdu, canals connected, roads linked, farmland upgrade, and then achieve centralized and continuous, drought and flood harvest, stable and high yield, ecological friendship. After completion, the comprehensive grain production capacity can be increased by 100 kilograms per mu. The northern part of Xiangyang is very suitable for large-scale potato cultivation. In the past, the yield of potatoes per mu here was about 2500 kg, but now it is very common to produce more than 5000 kg per mu. The team of Wang Siqing of Xiangyang Academy of Agricultural Sciences brought about this change. In 2011, the Xiangyang Comprehensive Test Station of the National Potato Industry Technology System was established, with Wang Siqing as its president. "After five years of efforts, we have screened out new varieties suitable for Xiangyang cultivation, such as `seed potato No. 5', and successfully guided farmers to adopt advanced production methods such as `ridge cultivation', `double film cultivation', so as to promote the continuous improvement of potato production." Wang Siqing said that in 2015, the high-yielding demonstration patch of virus-free seed potatoes in Zhangjiaji Town, Xiangzhou District, yielded 4646 kilograms per mu of fresh potatoes, creating the highest yield per unit area of potatoes in Hubei Province.
Laohekou County, Nanzhang County, Baokang County, Gucheng County and Laohekou City are the "organic valleys of China". The organic, green and non-polluting base is one million mu. Among them, the organic base is 500,000 mu, which is one of the representative regions for the high-quality and efficient development of Xiangyang grain crops. March 22, the reporter in Gucheng County, Hubei Green Shang Agriculture and Forestry Science and Technology Co., Ltd. vegetable planting base saw that the fields are equipped with trap lights. Xie Hui, the head of the base, told reporters: "In addition to using trap lights instead of pesticides, we also bought sheep manure from Inner Mongolia as organic fertilizer, and improved the land with grass-hill soil. In June 2015, our vegetables were assessed as pollution-free vegetables, and this year we will apply for approval of organic vegetables. At the same time, Xiangyang also focused on promoting 15 green and efficient planting patterns to improve the level of agricultural development. They take the brand building of agricultural products as the starting point, promote the transformation and upgrading of agricultural products processing industry, and support the "rice and shrimp co-operation" and other 10 characteristic brands to shine. At present, 33 well-known trademarks concerning agriculture have been cultivated, accounting for 64.7% of the total number of China's well-known trademarks in the whole city. There are 560 enterprises processing agricultural products above the scale. Xiangyang Zhengda, Lefeng Grain and Oil, Sanjie Grain and Oil are well-known far and near.
"With the deepening of structural reform of agricultural supply side, the structural contradiction of 'high yield, low benefit and low yield' has been effectively alleviated, and the momentum of improving quality and efficiency of planting industry is strong." Pei Yingcai, mayor of Xiangyang City, said.

Disclaimer: Echemi reserves the right of final explanation and revision for all the information.
Trade Alert
Delivering the latest product trends and industry news straight to your inbox.
(We'll never share your email address with a third-party.)