
Home
>
Major Korean listed companies regard cosmetics enterprises as 'growth power'.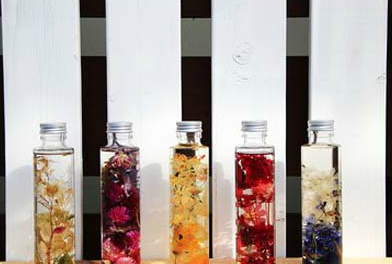 Major listed companies have expanded their cosmetics business in succession to find growth impetus. On March 29, ZAIGLE added cosmetics manufacturing and wholesale and retail businesses to its business scope at the shareholders'meeting. Since the end of last year, actor Jin Yazhong has been invited to act as the spokesperson for ZWC oxygen mask launched by the Health and Beauty Department.
ZAIGLE sales last year were 55.8 billion won, down 32.35% year-on-year, with an operating loss of 6.4 billion won and a net profit of 6.2 billion won, from profit to loss. The company responded that the deterioration of performance was mainly due to the investment of new cosmetic products, marketing investment of new media business, establishment of large-scale logistics centers and R&D centers, and the introduction of new products to adjust business hours. The company's opening up new cosmetics business can save performance and attract industry attention. In the same month, TK CHEMICAL, a subsidiary of SM Group, also increased its cosmetics manufacturing and sales business at the shareholders'meeting. SM Group acquired Dongyang Life Sciences, a cosmetics franchise company with CREMORLAB brand. Some analysts believe that this is to formally launch cosmetics business by utilizing the infrastructure of more than 20 core enterprises. On March 27, Cellumed increased its cosmetics manufacturing, sales and import and export business at the shareholders'meeting. Based on its own patents, the company has developed and will soon launch synthetic cosmetics of protein (FGF-7) and collagen. We look forward to improving our performance through years of research and development. The company's sales in 2018 were 10.8 billion won, down from 10.9 billion won in the previous year, and its operating profit and net profit in the current quarter continued to suffer losses. On March 15, Kyongbo Pharmaceutical Co., Ltd., Zhonggentang Series Company, listed the manufacture and sale of beverage and food, food additives, ginseng products, refreshing beverages, health food, medical appliances, medical instruments, hygienic products, pharmaceutical products, cosmetics and agronomic drugs in its business scope.
It is reported that raw materials and pharmaceuticals account for about 80% of the company's total sales. The purpose of listing health functional foods, cosmetics and beverage foods in the business scope is to ensure new growth momentum.
Sales of the company in the fourth quarter of last year amounted to 537.430 million won, an increase of 9.3% over the same period of the previous year. Operating profit and net profit were 3.6 billion won and 2.976.29 million won, respectively, a decrease of 33% and 30.8%.
HANSOL CNP also included e-commerce related business of cosmetics and daily necessities manufacturing sales in the scope of business at the end of last year's shareholders'meeting. Industry insiders said that "major listed companies are adding cosmetics to their business scope, looking for growth momentum, looking for relevance with existing business, and thinking about how to produce synergies with cosmetics business."

Disclaimer: Echemi reserves the right of final explanation and revision for all the information.
Trade Alert
Delivering the latest product trends and industry news straight to your inbox.
(We'll never share your email address with a third-party.)