
Home
>
Cosmetics brand in the 'SETEC MEGA SHOW'continuously praised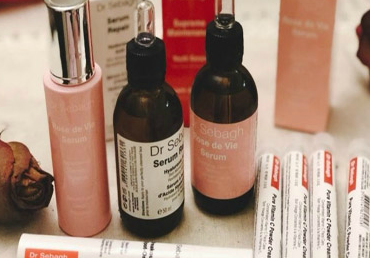 On April 4,'SETEC MEGA SHOW', co-sponsored by Seoul City, Seoul Industrial Revitalization Institute and MEGA SHOW, opened in SETEC.
This exhibition has more than 250 enterprises participating in the exhibition, with more than 330 exhibition booths covering cosmetics-health, life-kitchen, food, clothing, lifestyle and other fields.
Cosmetics-related enterprises participated in the exhibition, including Nesura, Rendez-Vous, LUTHIONE, Re:NK, Micllkorea, Miss Plus, Biopolytech, BScosmetic, Celltrionskincure, Seedbee, Orinbe, Happyjirisan, Columhealthcare, Chromach, Huewell, HARANG and more than 20 other enterprises.
Nesura cosmetics has launched the anti-aging brand 'SECRETAGE', which has attracted much attention, including antioxidant ingredients and the double whitening cream (Dual Cream) that has been tested.
BScosmetic cosmetics, such as BB cream, foundation cream, air cushion, and so on, have attracted attention. Cosmetics brands based on different skin colors have attracted a lot of attention.
Bigdetail exhibited the naturalistic brand Orinbe containing the origin of Jeju, which attracted a lot of attention. In addition, there are various products such as carrot oil, sleep, Body Butter certified by living Jeju cosmetics.
Columbiahealthcare has decorated the booth with its own brand radicell products, including the mask, essence, cream and other skin care products containing Crocodile oil, which is loved by the audience.
Chromach has released ZENOTRI, a hair care brand based on big genetic data, which can not only care for hair root and scalp, but also prevent hair loss.
In addition, Luthione's -8 series of vitamin -8 developed by glutathione, the Shalala light mask produced by HARANG, the unique soap and body care series introduced by Seedbee and the TISHA AC7 Spot Serum exhibited by Micllkorealab have also attracted wide attention.
Fair on 1:1 Purchasing and Export of Large Distributors was also held at the exhibition, aiming at expanding the export and domestic sales of small and medium-sized enterprises. Over 100 general managers attended the meeting, including 33 large retailers such as Lotte TV Shopping, Modern TV Shopping, Hi-mart, E-Land Retail and 24 exporters such as Ebe and Wevio.
Happyjirisan, BScosmetic, Micllkorealab, Orinbe, LUTHIONE, Huewell and many other cosmetics enterprises also participated in the fair, which was highly praised.

Disclaimer: Echemi reserves the right of final explanation and revision for all the information.
Trade Alert
Delivering the latest product trends and industry news straight to your inbox.
(We'll never share your email address with a third-party.)