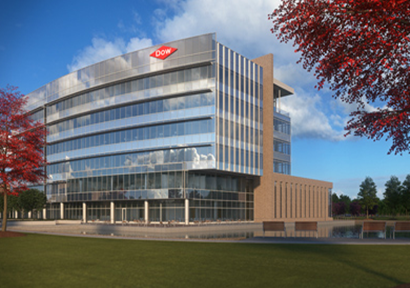 A few days ago, the project of mine water and coal chemical wastewater treatment and utilization in Ningdong mining area of Ningxia Coal Industry Company of the State Energy Group produced impurity salt by evaporation and crystallization of mine water series, which indicates that the second-stage whole process of the largest industrial wastewater treatment project in Asia has been completed. The construction and operation of this project will make Ningdong Coal Chemical Industry Park the first large-scale comprehensive industrial park in China to realize zero discharge of wastewater.
As Ningxia Coal Industry Environmental Protection No. 1 Project, Ningdong Mining Area Mine Water and Coal Chemical Wastewater Treatment and Utilization Project is the first set of 3000 cubic meters/hour chemical wastewater and mine water treatment equipment in China. The project is constructed and operated by Coal Chemical Public Facilities Management Branch, covering an area of 201,000 square meters, with a total investment of 1.69 billion yuan in coatingol.com. The project is divided into two stages. One stage is divided into mine tail water, coal chemical wastewater pretreatment and membrane desalination unit. After pretreatment and membrane desalination unit treatment, product water reuse is realized. In the second stage, concentrated brine of mine tail water and coal chemical wastewater is collected in the first stage. After evaporation and crystallization treatment, zero discharge of wastewater in chemical industry park is realized, and the problems of mine tail water and coal chemical wastewater discharge and treatment are solved.
It is known that the chemical wastewater treated by this project comes from Ningxia Coal Olefin Company, Methanol Branch Company, Wanbangda Company, Qingshuiying Mine and other units. The composition of the water is complex and changeable, and the treatment process is long and difficult. The project adopts many advanced technologies at home and abroad, among which two-stage ozone and two-stage biochemical treatment technology are the first industrial scale-up application of pilot plant. The annual output of the project is 24.09 million cubic meters of reused water, all of which are put into the coal chemical production system to replace fresh water, which can meet the production water requirements of the olefin branch company. In addition, 39.9 million tons of sodium chloride, 43.2 million tons of anhydrous sodium sulfate and 14.4 million tons of impurities can be produced annually. All of them have been utilized as resources, and no waste water is discharged. This not only reduces the pollution of sewage to the environment, but also reduces the consumption of water resources.

Disclaimer: Echemi reserves the right of final explanation and revision for all the information.
Trade Alert
Delivering the latest product trends and industry news straight to your inbox.
(We'll never share your email address with a third-party.)