
Home
>
Heihe Food Bureau: Grasping Policy Opportunity to Help Grain Enterprises to Land
Heihe Food Bureau: Grasping Policy Opportunity to Help Grain Enterprises to Land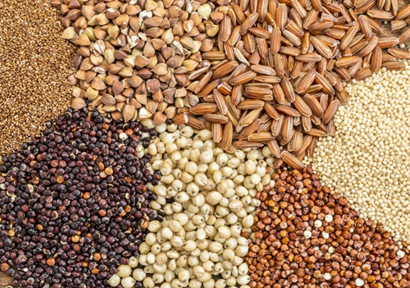 During the discussion on emancipating the mind and promoting high-quality development, the Municipal Food Bureau has made deep exploration and efforts to help farmers sell grain smoothly, increase their income and make contributions to local economic development by seizing policy opportunities and introducing foreign investment into grain processing enterprises.
Maize yield accounts for a large proportion in our city. In order to help farmers sell grain smoothly and increase their income, the Municipal Food Bureau actively emancipates the mind, combines with the actual work, aims to transform and extend the industrial chain quickly, help farmers sell grain well and sell at a good price, firmly grasps the opportunity of the state and provinces to encourage the establishment of high value-added corn deep processing enterprises, introduce subsidies policies, and vigorously solve the problems of poor maize sales and reduced returns. In order to actively carry out investment invitation for corn deep processing enterprises, this bureau has clarified ideas, innovative measures, optimized the environment and improved the mechanism, and strived to create a strong atmosphere of "everyone is a business envoy, everyone is a business environment". In their work, they have constantly emancipated their minds, boldly planned, accurately grasped the policy orientation of the national corn ethanol processing industry, highlighted key points, fixed clues and activation methods, further optimized investment policies, improved service quality, strictly handled affairs according to law, strengthened integrity construction, and took the initiative to introduce Heihe natural resources, environmental resources and food resources to CITIC Group. The project of 300,000 tons of fuel ethanol in Guotou Xiangyu was set up in Heihe, which effectively promoted the local transformation of grain, increased farmers'income, promoted labor employment and stimulated local economic development.

Disclaimer: Echemi reserves the right of final explanation and revision for all the information.
Trade Alert
Delivering the latest product trends and industry news straight to your inbox.
(We'll never share your email address with a third-party.)