
Home
>
Finalization of Construction Drawings for Steel and Coal Delivery in 2019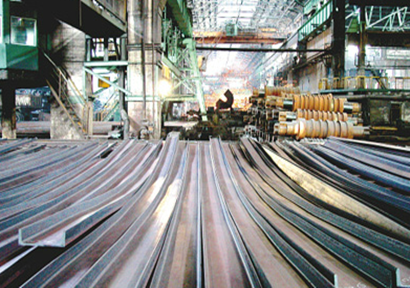 According to the website of the National Development and Reform Commission (NDRC), the Ministry of Industry and Information Technology (MIIT) and the State Energy Administration (SEA) jointly issued the Notice on Eliminating Excess Capacity in Key Areas in 2019, pointing out that the regional and central enterprises that have not yet fulfilled the target of reducing crude steel production capacity are striving to complete the task in 2019. Regional and central enterprises will complete their tasks by the end of 2020 and continue to vigorously eliminate backward coal-fired power units that fail to meet the shutdown standards. At the same time, we will accelerate the classification and disposal of "zombie enterprises" to ensure that all the disposal work will be completed by the end of 2020. The circular points out that since 2016, all regions in China have steadfastly promoted the work of eliminating excess capacity in key areas, with a cumulative reduction of crude steel production capacity of more than 150 million tons, the withdrawal of 810 million tons of backward coal production capacity, and the elimination of 20 million kilowatts of backward coal-fired power units, all of which have completed the task of "135" production capacity reduction two years ahead of schedule.
Next step, while continuing to accomplish the target that has not yet been reduced, laws, regulations and standards on environmental protection, quality, technology, energy consumption and safety should be further improved and strictly enforced, backward production capacity of iron and steel that does not conform to mandatory standards and industrial policies should be strictly checked, and backward production capacity should be forced to quicken its withdrawal.
Implement measures for disposing of state-owned assets of enterprises without capacity, promote substantive progress in disposing of state-owned assets according to law, and promote debt disposal of industries without capacity. In different cases, bankruptcy liquidation, bankruptcy reorganization, debt reorganization, merger and reorganization are adopted to form a disposal plan through independent consultation and to share the disposal cost fairly and reasonably according to law. We will speed up the disposal of surplus mineral resources in enterprises that have lost their capacity, and do a good job in returning the price of resources, restoring the ecological environment and canceling mining licenses.
For the disposal of zombie enterprises, the Circular calls for speeding up the classified disposal of "zombie enterprises" to ensure that all the disposal work is completed by the end of 2020. For "zombie enterprises" with long-term shutdown, year-on-year losses and insolvency, and no viability and development potential, we should accelerate the implementation of liquidation cancellation, bankruptcy liquidation and compulsory cancellation. For "zombie enterprises" that have lost their solvency but have certain development potential and restructuring value, we should speed up the implementation of bankruptcy reorganization, merger reorganization and debt restructuring. Lu Guixin, inspector of the Raw Materials Department of the Ministry of Industry and Information Technology, said at the China Iron and Steel Development Forum earlier that there were some illegal and irregular construction problems, such as rebuilding the suspended smelting projects under the guise of foundry ferroalloys and circular economy. At the same time, the resurgence of "floor steel" is more concealed, and there are still some enterprises who take risks to prevent it.
"Looking back" should be carried out to punish enterprises with repeated substitution, false substitution, approval of small-scale construction and large-scale falsehoods and inadequate implementation of substitution schemes according to law, increase accountability to relevant responsible persons, strengthen negative warning, and further strengthen the achievements of iron and steel industry in eliminating excess capacity." Lu Guixin said.

Disclaimer: Echemi reserves the right of final explanation and revision for all the information.
Trade Alert
Delivering the latest product trends and industry news straight to your inbox.
(We'll never share your email address with a third-party.)