
Home
>
Pharmaceuticals are still searching for Danhong Injection by themselves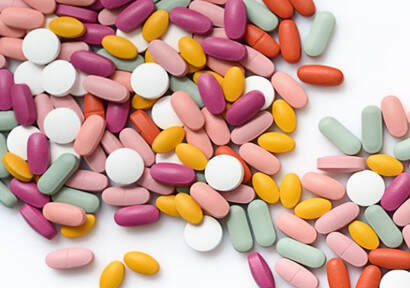 On May 23, Zhao Tao, a step-by-step pharmaceuticals practitioner, paid $6.5 million to send his daughter Zhao Yusi to Stanford University. Subsequently, step-by-step pharmaceuticals were exposed successively, involving many commercial bribery and frequent product quality problems. It seems that step-by-step pharmaceuticals suddenly ushered in the winter. On May 2, foreign media reported that a wealthy Chinese businessman had spent $6.5 million to send his daughter Zhao Yusi to Stanford University as a yacht specialist, the highest amount of money involved in the admission fraud scandal in American universities. Subsequently, foreign media revealed that the rich businessman was Zhao Tao, chairman of Stepper Pharmaceutical Company. Foreign media said that Zhao Yusi had been dropped out of Stanford University at present because his application materials were fraudulent. Zhao Tao, chairman of Stepper Pharmaceutical, seems to have finished sending his daughter to college, but the problem of Stepper Pharmaceutical continues to ferment. After the event, the stock price and market value of Step Pharmaceuticals have been declining all the time. What is more concerned about than the stock price is the past: Step Pharmaceuticals has involved many commercial bribes. According to media reports, Zhao Buchang, one of the founders of Buchang Pharmaceutical, Zhao Tao's father, bribed Zheng Xiaoyu, former director of the State Food and Drug Administration, for $10,000 in 2002 to declare that Naoxintong Capsules had been upgraded from local standards to national standards.
In addition, problems of several core products of Step-size Pharmaceutical are frequent. In April 2018, Danhong Injection was included in the early warning monitoring and restricted use for 26 times in 11 provinces and municipalities due to frequent serious adverse reactions. On the evening of May 12, Stepper Pharmaceutical announced that it had received an inquiry letter from the Shanghai Stock Exchange for post-audit, requiring the company to explain 13 aspects of the efficacy of Chinese medicine injection-related products, the existence of adverse reactions or quality problems reported by the media. After receiving the inquiry letter from the Shanghai Stock Exchange, Stepper Pharmaceutical shares plunged again on May 13. The nightmare is not over. Media personality Wang Zhian has been publicly opposing traditional Chinese medicine injection on his social account for several days, including Danhong injection of step-size pharmaceuticals, which has once again aroused thousands of waves. At present, 12 drug varieties including Danhong Injection and Naoxintong Capsule have been stopped from purchasing and selling in hospitals. It is foreseeable that step-size pharmaceuticals will be under pressure this year.
On May 21, Stepped Pharmaceutical responded to an inquiry letter submitted to the annual report of the Stock Exchange for post-audit. According to the company's self-examination, Danhong injection did not have any adverse reactions and quality problems reported by the media.

Disclaimer: Echemi reserves the right of final explanation and revision for all the information.
Trade Alert
Delivering the latest product trends and industry news straight to your inbox.
(We'll never share your email address with a third-party.)