
Home
>
Lactobacillus cosmetics have attracted much attention in the Korean market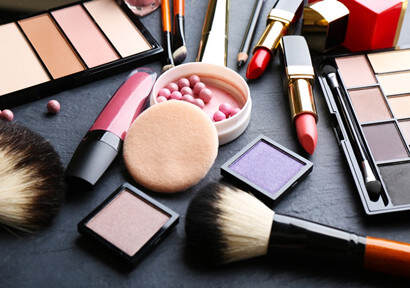 Recently, following propolis and CICA, cosmetics developed by lactic acid bacteria have emerged in the Korean cosmetics market. From last year to this year, the most popular ingredients in the cosmetics market, from ceramide, propolis to CICA, have been changing constantly.
In the Korean domestic market, which was unfamiliar with Dermatology, propolis, ceramide and ICA have become the core components of the cosmetics market, which has the characteristics of protecting skin from external environment.
Tijiating, CNP cosmetics and many other cosmetics brands use'raw material marketing'to propose new standards for choosing cosmetics and achieve rapid growth. Recently, after CICA, ceramide, propolis and other ingredients, lactic acid bacteria have attracted much attention. Lactic acid bacteria have a remarkable effect on promoting the proliferation of beneficial bacteria and reducing harmful bacteria, helping to maintain a balance in the body environment, so they are welcomed by the domestic beauty market. Lactobacillus cosmetics can fundamentally help improve skin balance. Recently, they have also played a positive role in protecting skin from haze and other external environment and strengthening skin barrier.
Cell Biotech launched the Lactobacillus cosmetics "Lactoclear", using lactic acid bacteria fermentation products to maintain a balance, starting from the cream and other products, to skin care water, essence and so on to expand the product lineup. Clair Therapie ProCalm, a cosmetics brand with lactic acid bacteria, was launched in 2017 by Korean and American Pharmaceuticals.
Compound of cosmetics raw materials with the function of strengthening skin barrier has been patented, which can help skin moisturize, promote epidermal differentiation and strengthen skin barrier.
FIRSTLAB, which has been launched by the R & D pharmaceutical company, has used lactic acid bacteria fermentation products. The differentiated product "Probiotic Mask" has sold more than 12 million copies. Besides, it has also launched 11 products, including essence, cream and concentrated essence, to boost sales growth of Probiotic products.
The BEAUTIFUL factr comprehensively launched a series of lactic acid bacteria products with 'skin lactobacillus' as the main raw material, from maintaining the water-oil balance of the skin surface to restoring the glory of the skin itself, making the skin full of strength from inside to outside, and not only using lactic acid bacteria, but also improving the absorption capacity through self-developed skin Lactobacillus liposomes. Kim Seongsu, director of cosmetics department of NbspBABA Group, said that "Lactobacillus cosmetics has become a new vitality to enhance skin strength for consumers who are tired of excessive skin care steps and raw material concepts, and the trend of cosmetics market for new raw materials is tilting towards Lactobacillus cosmetics."

Disclaimer: Echemi reserves the right of final explanation and revision for all the information.
Trade Alert
Delivering the latest product trends and industry news straight to your inbox.
(We'll never share your email address with a third-party.)