
Home
>
Global economic slowdown hits diesel consumption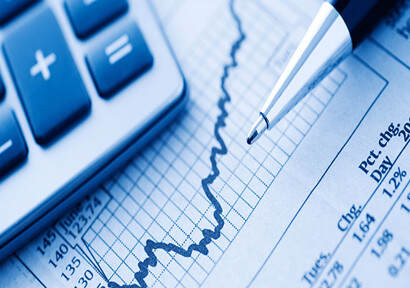 Since the third quarter of 2018, global manufacturing and trade volumes have been slowing down, and this slowdown is beginning to be reflected in the weak consumption of medium distillates such as diesel oil.
According to the new export orders sub-item of JPMorgan Chase Global Purchasing Managers Index (PMI), global manufacturers have reported a decline in export orders for eight months since September.
According to the Dutch Bureau of Economic Policy Analysis, Global trade peaked in October and has since contracted at the fastest rate since 2009. Each real-time measure of manufacturing and trade flows shows a sharp slowdown in the past nine months. The volume of container transportation is decreasing. Air cargo volume declined. Railway freight is shrinking. And because of the lack of demand, shipping companies are canceling their voyages.
Distillates are most affected by the economic cycle, because gasoline and diesel are mainly used for freight transportation, manufacturing, mining, oil and gas exploitation and agriculture.
In March, gasoline and diesel inventories in OECD economies decreased by less than 2% compared with the same period last year, and by less than 4% in the first quarter.
According to the Joint Organizational Data Initiative (JODI), inventory for one month and three months in the second quarter of 2018 decreased by more than 12% year on year.
Global distillate stocks may actually be growing. By mid-May, U.S. distillate stocks were more than 12 million barrels (11%) higher than in the same period last year. The decrease in inventory pressure of distillates is probably the result of the combined effect of slowing down consumption growth and accelerating production growth.
Refineries have stepped up their efforts to increase distillate oil production ahead of the launch of the new International Maritime Organization (IMO) Marine Fuel Regulation at the beginning of 2020. The new rules will force many ships to use distillate oil instead of residual fuel oil. However, the growth of distillate oil consumption may be attacked by the combination of rising fuel prices and weak consumption in transport and manufacturing industries. Inventory pressures have eased recently and are beginning to be similar to the previous economic cycle and trade slowdown in 2008/09 and 2014/15.
This is similar to the previous situation in 2005/06 and 2011/12 when prices increased and consumption was restrained.
Therefore, the recent changes in distillate oil inventories correspond to other indicators indicating a significant slowdown in the global economy since mid-2018, which is also beginning to depress the prices of distillate oil and crude oil.
Looking ahead, distillate oil consumption prospects and prices are affected by the new IMO regulations and economic slowdown. Until recently, most traders also expected a shortage of distillate stocks later this year as the economy avoided recession and users gradually turned to IMO-compliant fuel.
However, in recent weeks, traders have become more worried about the economic outlook as trade tensions between China and the United States have increased and economic data have fallen short of expectations. The current decline in crude oil and distillate oil prices echoes the anticipated rise in US bond yields and interest rate cuts driven by a weakening economy.

Disclaimer: Echemi reserves the right of final explanation and revision for all the information.
Trade Alert
Delivering the latest product trends and industry news straight to your inbox.
(We'll never share your email address with a third-party.)