
Home
>
2019 Echemi Natural Extracts Sourcing Meeting was held on Jun. 19!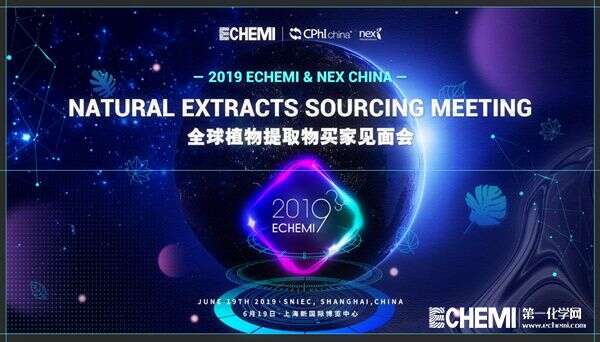 In recent years, along with the concepts of "returning to nature" and "green consumption" go popular, plant extract products are praised globally and show strong growth momentum. Animal extracts, a new industry compared with plant extracts, also gets tremendous attention. At present, more trade communication is expected by enterprises.
In 2019, Echemi, together with the organizer of CPHI China holds 2019 Echemi Natural Extracts Sourcing Meeting upon the celebration of the 19th anniversary of CPHI China. Echemi, as a bridge of trade communication, has held various forums and sourcing meetings in the past 3 years. The event will gather up to 40 buyers from the world to have face-to face meeting with more than 100 exhibitors. We will support every key process of import and export including transaction service, payment support, overseas warehouse support, orders support and so on. We are devoted to help the buyers and suppliers to make the deal easier.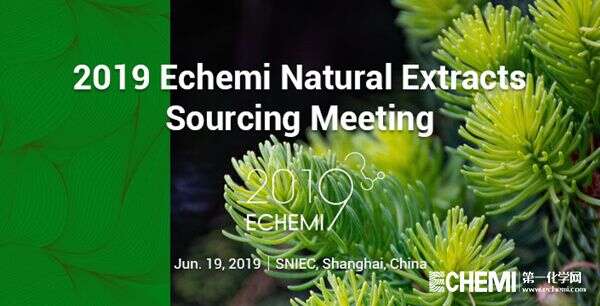 The sourcing meeting was held at the meeting area of W6, SNIEC. At 9:30 a.m., David, CEO of Echemi gave the opening speech. At the opening ceremony, David firstly thanked more than 40 global buyers and over 100 Chinese suppliers for coming to the grand event, and then he analyzed the natural extracts market. Thirdly, David introduced Echemi platform. He said that as a leading part of food and pharmaceutical industry business in China, Echemi is focusing on trends in product prices, market trends and environmentally friendly products. The plarform is to provide better products and services to global chemical.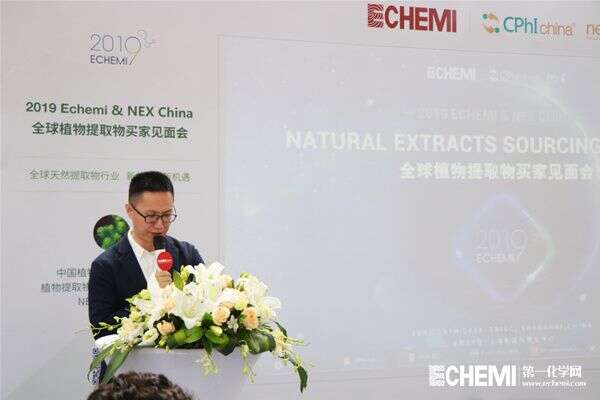 At 9:50 a.m., Wang Xiaokun from Shaanxi Plant Extract Association delivered a speech entitled Analysis of China Natural Extract Market. The whole speech was divided into four parts, namely, the industry overview, introduction to SXPEA, how to find good suppliers and products, and learning to think deeply for the market.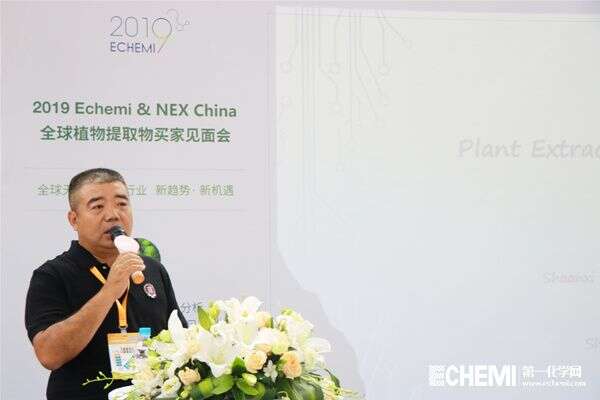 At 10:00 a.m., the face-to-face sourcing meeting began. During three rounds, global buyers and Chinese suppliers had friendly conversation, and many of them reached the agreement to do further cooperation. And then, Echemi interviewed some buyers, who shared their feelings of the sourcing meeting, and their opinions about the natural extract industry.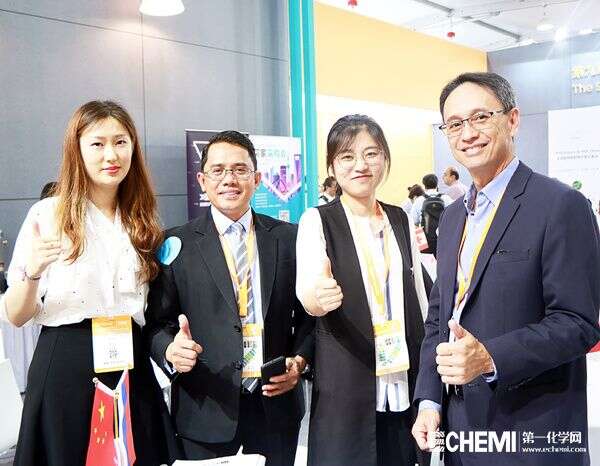 The lunch started at 12:30 p.m., and after that, at 13:30 p.m., it was time for global buyers to have a guided tour in pavilions of CPhI. During the tour, buyers and Echemi staff had a great time.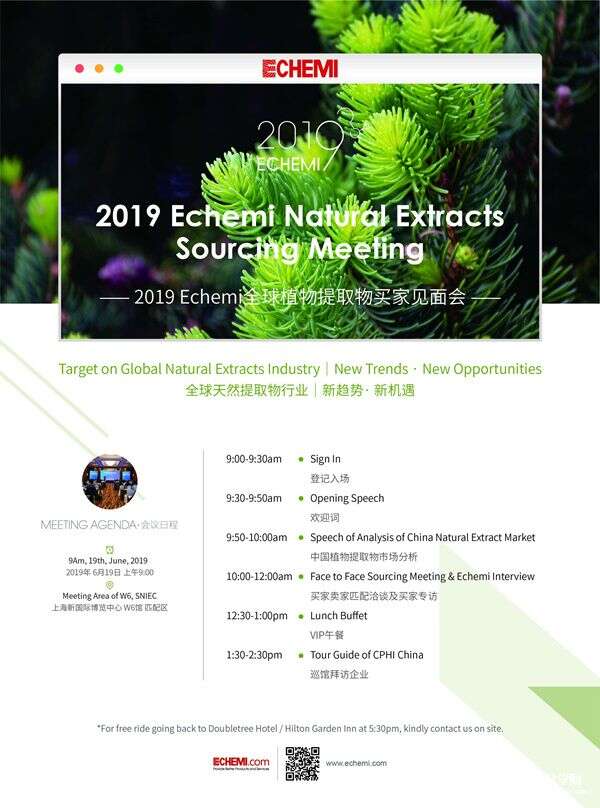 
Disclaimer: Echemi reserves the right of final explanation and revision for all the information.
Trade Alert
Delivering the latest product trends and industry news straight to your inbox.
(We'll never share your email address with a third-party.)