
Home
>
The conversion rate of agricultural products in Hebei Province reached 55%.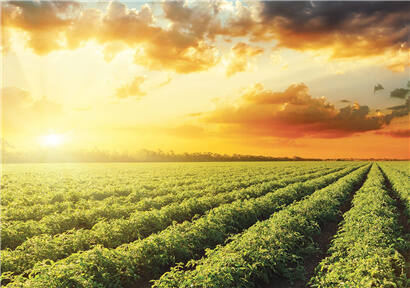 During the wheat harvest season, Shen Huibin, a big grain producer in Lianzi Town, Longyao County, had just harvested more than 600 mu of high-quality strong gluten wheat, which was pulled away by Longzhuang Noodle Company of Mailang Group. "Before planting, I signed an order contract with the Mailang Group. The price is more than two cents more than that of ordinary wheat per kilogram. This alone will increase my income by more than 20,000 yuan." Shen Huibin said. According to the organizational form of "company + base + peasant household", it is one of the measures for Longyao County to rely on leading enterprises of agricultural industrialization to promote peasant's prosperity by improving the conversion rate of agricultural products processing and promoting peasant's income. This year, by raising the level of specialization and scale of high-quality and strong-gluten wheat, the planting area of high-quality and strong-gluten wheat in the county reached 310,000 mu, which directly increased farmers'income by more than 6 million yuan.
In recent years, Hebei Province has vigorously developed agricultural products processing industry. The proportion of agricultural products processing industry in the industry has been increasing, and it has become the third largest industry after steel and equipment manufacturing industry. The conversion rate of agricultural products processing in the province has reached 55%. In 2018, the business income of 3262 agricultural products processing enterprises above the scale of 522.3 billion yuan, accounting for about 1/6 of the industry, of which food processing and other food processing industries accounted for about 50%. Agricultural product processing industry has driven 13 million farmers in Hebei Province to participate in agricultural industrialization, with an annual income of 36 billion yuan. It has become an important force to increase farmers'income and promote the development of rural industry.
Around expanding and strengthening the agricultural product processing industry, Hebei Province has increased policy support. In 2018 alone, 380 million yuan of state and provincial financial funds will be allocated to support the development of agricultural product processing industry. Every locality pays close attention to the construction of projects, and determines about 60 key projects each year, focusing on promoting them. Annual project observation and exchange activities are held to ensure that a new batch of agricultural products processing projects are built.
Hebei Province has also vigorously implemented the project of enhancing the brand value of enterprises, established the catalogue system of agricultural brands, and selected and released 20 brand names of agricultural enterprises and 20 regional public brands of agricultural products in Hebei Province. The exhibition and marketing center of Hebei Brand Agricultural Products (Beijing) has been set up, and the agricultural products of Hebei Province are directly transported to consumer terminals in the form of "exhibition and marketing + channel + supermarket".
In order to strengthen the interests of agricultural products processing enterprises, leading enterprises and farmers, Hebei Province has innovatively put forward the operation mode of agricultural industrialization consortium, which links pre-production, mid-production and post-production in series in order to bring into play the intensive benefits of "1+1+1>3" of processing enterprises, cooperatives and family farms. At present, 152 provincial demonstration agricultural industrialization associations have been established in the whole province, bringing together more than 3500 business entities to integrate and develop, and driving more and more farmers onto the road of prosperity.

Disclaimer: Echemi reserves the right of final explanation and revision for all the information.
Trade Alert
Delivering the latest product trends and industry news straight to your inbox.
(We'll never share your email address with a third-party.)