
Home
>
China's cosmetics market is changing around high-end products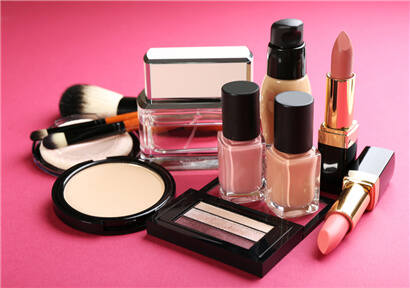 China's cosmetics market is changing with high-end products as the center, and the market share of international big brands is increasing.
According to a report recently issued by Yang Jihye, a researcher of Meritz Comprehensive Financial Securities, international luxury brands show great influence in the Chinese cosmetics market, whereas the skin care market is dominated by local brands showing differences. According to Euromonitor, the cosmetics and daily necessities market in China increased by 12.3% in 2018 compared with the previous year, reaching 70 trillion won, especially the high-end market increased by 28.9% compared with the previous year, which stimulated the growth of the whole market. It is speculated that the market size of high-end products is 17 trillion won and that of mass products is about 43 trillion won, but the growth rate of mass market is 3.4% in the next five years. On the contrary, the growth rate of high-end products is 11.4%.
Skin care market in 2018 increased by 13.2% compared with the previous year, reaching 36 trillion won, and the cosmetics market increased by 24.2%, reaching 7 trillion won.
Especially in China's booming cosmetics market, the market share of major international brands is rising sharply. In 2018, China's cosmetics market share increased significantly, followed by L'Oreal's Santa Laurent, LVMH's Dior and Estee Lauder's MAC. Among the local brands in China, the market share of Marie Daijia, Hanshu and Kazilan, the giants of traditional Chinese cosmetics, decreased significantly.
Emory Pacific's Lanzhi and Yueshi Fengyin's cosmetics market share declined by a much larger margin than skin care products.
With the change of consumption trend, the differentiation characteristics of international and Chinese local brands in skin care market become more and more prominent.
Especially the local enterprises in China, such as exclusive brand Royal clay Square, cosmetics brand Winona based on traditional Chinese medicine, natural hairdressing and body care brand nourishment, professional eye makeup brand Wanmei, etc. are increasing their market share.
According to researcher Yang, the brand share of Chinese local enterprises, especially those with strong functional expertise, has increased significantly. Hotels, Xinluo, New World, LG and other enterprises are expected to benefit from the expansion of China's high-end cosmetics market.

Disclaimer: Echemi reserves the right of final explanation and revision for all the information.
Trade Alert
Delivering the latest product trends and industry news straight to your inbox.
(We'll never share your email address with a third-party.)