
Home
>
Amazon Professional Cosmetics Store and retailers share prices echo.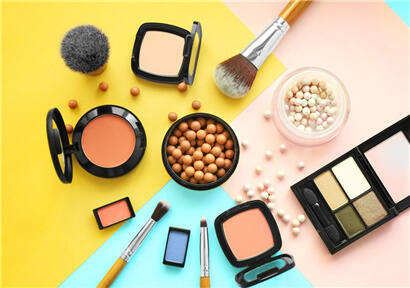 On June 24, Amazon (Amazon) announced that Amazon Professional Beauty Store, Amazon's professional cosmetics store, was on its official website. This means that professional stylists and beauticians can purchase professional cosmetic products directly from Amazon for salons or spas.
Amazon Professional Cosmetic Store's online impact on retailers of other professional cosmetic products to a certain extent. After the news came out, Sally Beauty, a professional makeup supplier, fell 16.78% to $12.30 a share as of June 24, while Ulta Beauty, the largest makeup retailer chain in the United States, fell 2.61% to $346.54 a share.
The main customers of professional cosmetic products are hairdressing salon and spa. Professional hairdressers who run these stores often need to buy a large number of professional cosmetic products. Professional cosmetics accounted for 41% of Sally Beauty's total sales, according to S&P Global Market Think Tank.
This fall in the share price of professional cosmetics retailers such as Sally Beauty can be said to be a typical "Amazon effect". That is to say, when Amazon enters a certain field, some investors will realize the competitive pressure it brings, and then sell the shares of other companies in this field. Amazon has a strong competitive advantage in the field of professional cosmetics. Amazon's professional cosmetics self-management covers a number of professional cosmetics brands, such as Wella Colour Charm, Rusk, OPI Professional and other common professional brands in beauty salons and spas. Professional customers need cosmetics products can almost be found through Amazon.
In addition to its rich products, Amazon's professional cosmetics stores have lower commodity prices and faster delivery speed. If Amazon Business Prime membership accounts are opened, customers can not only get free distribution services, but also receive goods in a day or two. Steve Kann, director of user experience at Amazon, said: "Style designers will have more choices. They can buy cosmetics at lower prices. And Amazon's professional distribution service can help them save time and focus their energy on customers."
Sally Beauty is a global professional cosmetic product distributor and retailer. Its business sections mainly include: Sally Beauty Supply and Beauty Systems Group. Among them, Sally Beauty Supply is aimed at mass consumers, involving the sale of a number of professional cosmetic brands, such as Clairol, L'Oreal, Wella and Conair, providing more than 10,000 beauty, hairdressing and nail products; Beauty Systems Group is mainly aimed at professional salon customers, selling products of a number of professional cosmetic brands, such as Paul Mitchell, Wella, Sebastian, Nioxin, Goldwell and Schwarzkopf.

Disclaimer: Echemi reserves the right of final explanation and revision for all the information.
Trade Alert
Delivering the latest product trends and industry news straight to your inbox.
(We'll never share your email address with a third-party.)