
Home
>
Consumers are changing their understanding of clean labels and vegetarianism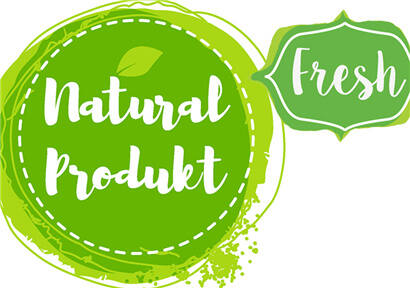 Last year, the world cosmetics market increased by 6% compared with 2017, and consumers' understanding of Clean Label and vegetarian food is changing, especially in Korean market. In the market, more and more consumers are actively looking for suitable products, which promotes the significant growth of functional and customized markets. According to Euromonitor International, the analysis results of the cosmetics & personal care market in 2018 and the market scale forecast in the next five years to 2023 are published. According to Euromonitor's statistics, the global cosmetics and personal care market in 2018 increased by 6% compared with 2017, reaching 488 billion US dollars. Euromonitor's analysis shows that although the European and North American markets stagnate, the economic recovery in Central and South America and the sustained growth in Asia-Pacific region are the main reasons for the growth of cosmetics market and personal care market. According to Euromonitor's analysis, in 2018, high-end brands and mass products grew in a balanced way, and high-end cosmetics market continued to perform strongly. Consumers'understanding of high-end cosmetics products was affected by the added value of clean labels and vegetarian products, and the gap between high-end cosmetics products and mass products was narrowed in terms of sales. High-end cosmetics & personal care products are one of the fastest growing cosmetics types in the global cosmetics market, increasing by 8.1% compared with 2017, with an average annual growth rate of 3.5% in the past five years. According to Hannah Symons, global consultancy director of Euromonitor's cosmetics department, in 2018, all high-end and mass products in the cosmetics-personal care market, except for Eastern Europe, grew at the same time for the first time since 2012. New figures of high-end value and philosophy as well as mass production of products have emerged. The arrival of the era has become a breakthrough in the growth of cosmetic brands. Looking from various regions, the Asian Cosmetics & personal care market is still developing strongly. Compared with 2017, the Asian Cosmetics & personal care market has increased by 7.5%, reaching 160.3 billion US dollars, accounting for 1/3 of the global market. In addition to the main high-end cosmetics market - China market, the growth of Indonesia, Thailand and other related markets has also promoted the Asian cosmetics market. The market growth in Tai area is 1% higher than that in 2017, with a market size of 13.365 billion US dollars.
Hong Huijeong, a leading researcher in the cosmetics and personal care market in Korea, said that in South Korea, deodorant, infant products and perfume products grew the fastest in the past five years. Some of the markets represented showed a slight growth trend. In particular, the growth of consumer groups that are suitable for their products is obvious. Therefore, it is expected that a variety of sunscreen products, custom perfumes and other functional customized markets will grow significantly.
According to Euromonitor's speculation, the future Korean cosmetics-personal care market will follow the pace of the United States, France and other cosmetics developed countries, to consider various consumers'health and integrity of the cosmetics market development.
Although Euromonitor speculates that the growth rate of Korean cosmetics market will remain at 0.5% in the next five years, it pays attention to the trend of manufacturers looking for new ways and presents opportunities to consumers interested in components. Researcher Hong said that "Millennium generation has shown a strong awareness of"my skin I know best", and carefully analyzed skin. Types, products that provide solutions are being welcomed. "Although the Korean market has been comparable with the cosmetic developed countries in terms of market size and growth rate, it still has a long way to go in terms of product lineup, consumer education and value added to meet various consumers."
"In today's stagnant market, compared with the simple market expansion, full consideration should be given to satisfying various consumers'health and integrity values such as clean label vegetarian anti-taboo (ANTI Taboo)microbiome. Taking these factors into account, Korean cosmetics will be able to step out of the Korean market and develop in a developed way. The national market maintains the advantage of Korean makeup. At the same time, with the increasing status of Korean cosmetics in the global cosmetics market, Korean cosmetics no longer adhere to the simple unique concept, and began to lead a trend and a unique line of development.
Hong Chief Researcher said that "the continuous growth of Japanese make-up from the second half of 2017 to 2018 does not threaten the status of Korean make-up in the major countries led by Korea."
"It is a positive signal that Korean cosmetics brand has begun to take a unique route in the global cosmetics market. If we say that Korean cosmetics has been welcomed with its unique multi-step skin care in the past, and has achieved explosive growth in the skin care market, meeting the gradual subdivision of skin types and reflecting consumer interest at the same time." Useful consumer demand, one-time to provide all the required functions of cosmetic products will be welcomed.

Disclaimer: Echemi reserves the right of final explanation and revision for all the information.
Trade Alert
Delivering the latest product trends and industry news straight to your inbox.
(We'll never share your email address with a third-party.)