
Home
>
Green Development Can Break the Bottleneck of Chemical Enterprise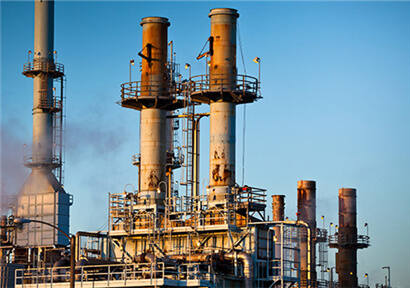 On June 26, the Fifth Forum on Sustainable Development of Petroleum and Chemical Industry, sponsored by East China University of Technology, was held in Shanghai. Petrochemical industry has entered a period of profound adjustment. Environmental pressure and factor cost are restricting the development of enterprises. How can the chemical industry change and upgrade to cope with the changes in the new economic situation? Wang Jun, deputy general manager of Sinochem International (600500.SH), said at the forum that the golden key to breaking the bottleneck of the development of chemical enterprises is to take the road of green development and establish a sound and complete sustainable development system as soon as possible. Wang Jun, Vice President of Chemical Industry Department of Sinochem Group and Vice President of Safety Production and Sustainable Development of Sinochem International, expressed his four judgments on the change of the industry in the forum.
Wang Jun said that compared with ten years ago, the pattern of the chemical industry has "completely changed". Firstly, the pressure of safety and environmental protection faced by enterprises has increased sharply; secondly, the shortage of resources such as energy and land, the constraints on the supply side are very obvious; thirdly, the past shortage of demand has disappeared, and the upgrading of consumption drives social demand. Finally, great changes have taken place in the technology side. Artificial intelligence, big data, cloud computing, mobile interconnection and other technologies make it possible to closely integrate the demand side and the supply side. Promoting the upgrading of the industry through technical means becomes a choice.
"At present, challenges and opportunities coexist in the chemical industry, establishing the concept of"green development"and establishing a sound and complete sustainable development system are the golden keys to cope with the changes in the chemical industry. Enterprises should upgrade sustainable development to a strategic level for comprehensive deployment and planning, so that sustainable development can become a mode of production and operation of enterprises, and a way of thinking for employees and managers. "Wang Jun said.

Disclaimer: Echemi reserves the right of final explanation and revision for all the information.
Trade Alert
Delivering the latest product trends and industry news straight to your inbox.
(We'll never share your email address with a third-party.)