This photo-curing technology company is financing again, the amount is shocking!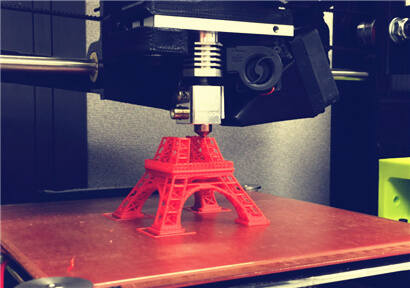 On June 25, Carbon (www.carbon3d.com), a 3D printing company based in San Francisco Silicon Valley, announced that it had received an E-round investment of more than $260 million, led by Madrone Capital Partners and Baillie Gifford. New investors include Temasek and Arkema. After this round of investment, Carbon's total investment has exceeded $680 million, and its valuation has exceeded $2.4 billion. Carbon's list of investors includes a number of industry stars, including Autodesk, BMW, GE, Google, Johnson & amp, Johnson, Nikon and Adidas. Carbon plans to use these new capital to further expand its R&D capabilities, build its first Advanced Development Facility (ADF), and strengthen business growth and expansion in Europe and Asia. ADF will enable Carbon's engineering team to further improve Carbon's platform and workflow in large-scale manufacturing, thus providing better support to customers and partners. Carbon's investment strategy will enable it to create more breakthroughs through large-scale 3D digital printing to meet customer needs in industries including health, automotive and consumer goods.
This high-tech company founded in 2013 has created a new 3D printing technology, Continuous Liquid Interface Production (CLIP). This technology has greatly improved the speed and quality of 3D printing, especially the printing speed has been revolutionized up to hundreds of times, making it possible for large-scale industrialization of 3D printing (for a detailed technical introduction of this technology, see our previous article: 3-D printing speed of 1 meter! What's Carbon 3D for? ) Carbon later registered a cool, easy-to-understand name for the technology, Digital Light Synthesis ("DLS"). The simple explanation of this technology is that it combines the perfect technology of light and oxygen to print objects from programmable liquid resins in 3D printing technology. Carbon now operates in 14 countries around the world. Over the past 12 months, the Carbon platform has grown 33 times in print volume and more than five times in print time. Over the past few years, Carbon has released 17 new third-party resins and three unilateral resins. This sustained growth enables Carbon to smoothly transform its customers from traditional analog manufacturing processes to digital factories in a variety of volatile industrial applications.
In April 2017, Adidas United Carbon announced the launch of 3-D printed running shoes Futurecraft 4D, with 5,000 pairs released in the first issue. The technical driving force of this sneaker production is mainly derived from the midsole of sneakers, which plays an important role in the performance of sneakers. However, it is difficult for this midsole to obtain different performance in different parts by traditional injection or compression moulding. Although many parts can be assembled by high-strength manpower, there is the possibility of failure between different parts. In response to this challenge, Adidas's team and Carbon have worked together to unlock this dilemma by using the midsole of 3D printing.

Disclaimer: Echemi reserves the right of final explanation and revision for all the information.
Trade Alert
Delivering the latest product trends and industry news straight to your inbox.
(We'll never share your email address with a third-party.)