
Home
>
Akzo Nobel Launches a New Digital Solution DryDoQ Insights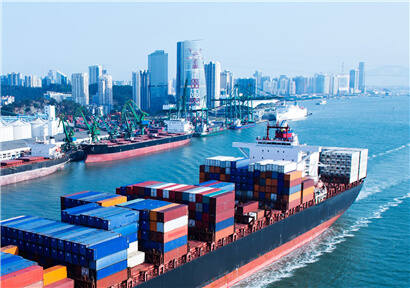 Akzo Nobel has introduced a new digital solution DryDoQ Insights, which can accurately predict the condition of the hull under water without surface visual observation. With its unique data analysis capability, Akzo Nobel can build a comprehensive picture of the corrosion and contamination on the surface of the ship and help shipping companies improve the maintenance plan of the dock. Improve the efficiency of maintenance and control the cost of maintenance more effectively and accurately.
This solution obtains abundant independent data from multiple external data sources for prediction, and can mark out the parts of the hull that need special maintenance according to the ship type, transport mode and the maintenance results of past docks. Akzo Nobel is committed to continuously exploring and developing solutions that exceed customer expectations and imaginations, and DryDoQ Insights is the latest example of this innovative vision.
"Akzo Nobel is a pioneer in providing cutting-edge solutions and services in the shipping industry. We are constantly exploring innovative technologies to help customers strengthen their competitive edge," said Michael Hindmarsh, head of Akzo Nobel UK Research and Innovation Center. "DryDoQ Insights can provide dock maintenance requirements in advance and help customers make better decisions to better control maintenance costs." DryDoQ Insights was initially promoted to the world's largest shipping company as an experimental product, with customer assistance in testing and continuous feedback to further assist in product development and efficiency improvement. This solution is also being launched in various markets around the world. Massimo Rubesa, an expert in coating and materials at Stolt Tankers Shipowning, added: "We understand the value of improving dock maintenance efficiency through innovative products and services. We are pleased to work with Akzo Nobel to implement the concept of DryDoQ Insights and look forward to further optimizing the solution to bring more obvious benefits to the industry. The Akzo Nobel Ship and Protective Coatings business has more than 40 years of experience in large data analysis of ships, and has maintained a leading position in the industry. It has launched a series of digital solutions for customers, including Intertrac Vision, a digital tool for predicting the use scenarios and effects of various coatings before spraying on hulls.

Disclaimer: Echemi reserves the right of final explanation and revision for all the information.
Trade Alert
Delivering the latest product trends and industry news straight to your inbox.
(We'll never share your email address with a third-party.)