
Home
>
Three Trees are among the top 30 paint manufacturers in the world in 2019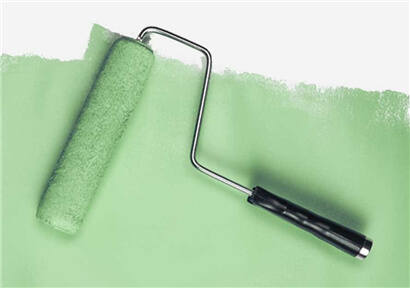 According to the list, the top four countries on the list are Japan, the United States, Germany and China. Among the top 10 companies, the United States occupies 4 seats, Japan occupies 2 seats, and Germany, the Netherlands, India and Norway each have one.
Since its establishment, the three trees have adhered to the good mission of "making the home healthier and the city more beautiful". They have worked hard and innovated around the core values of "user-centered, win-win cooperation and sharing with the strugglers", relying on ecological culture, green brand, healthy products and touching services. In 2016, it was listed on the main board of A-share of Shanghai Stock Exchange. In 2019, the brand value reached 23.985 billion yuan. This time, it entered the top 30 paint manufacturing enterprises in the world, which once again proved that the influence of the three trees as the leading brand of National Coatings in the world has become increasingly prominent.
In recent years, the three trees have accelerated the global strategic layout, focusing on the concept of "global cooperation, going out and introducing". On the one hand, with the dream of brand serving the country, the three trees adhere to the resonance of "corporate dream" and "Chinese dream", upgrade the construction of corporate culture, and build a green brand image, not only to the world. The world exports high-quality products and touching services, and takes this as the carrier to spread the "Taoism follows nature" corporate culture originated from the essence of traditional Taoist philosophy to the world, promote excellent national culture on the world stage, and build up Chinese cultural self-confidence. On the other hand, the three trees learn from the giant and engage Nobel Prize winner Professor Jeremy Lane as the chief technical consultant to upgrade the product system by introducing world advanced technology, in which a series of products have been awarded. German Blue Angel Certification, French A + Certification, American Green Guardian Gold Certification, US USDA Bio-based Certification and FDA Food Contact Level Testing are a series of rigorous international certifications. In terms of service, the three trees create "six-in-one" green covering, waterproof, thermal insulation, floor, auxiliary materials and construction through "innovation + service". The one-stop integrated system of color building materials is transforming to green residential service providers, which makes the world fall in love with Made in China and served in China.

Disclaimer: Echemi reserves the right of final explanation and revision for all the information.
Trade Alert
Delivering the latest product trends and industry news straight to your inbox.
(We'll never share your email address with a third-party.)