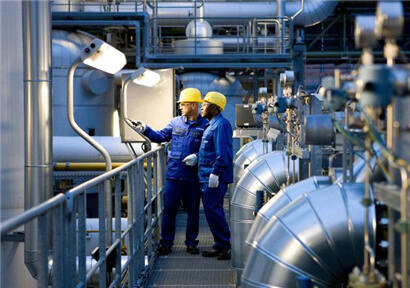 In the new week, the domestic anthracite market as a whole maintained a steady decline in the trend of development, the market trading atmosphere is general. Since July, some local mines in Shanxi Province have slightly reduced the prices of anthracite blocks and final coal by 10-60 yuan/ton. The shipment of chemical lump coal is general. There is no obvious fluctuation in the current shipment situation. However, with the reduction of the demand for civil coal market, some coal mines reflect certain pressure on the shipment stock of civil lump coal. At present, the price of the mainstream mines in Shanxi has not been adjusted, and the market will continue to be dominated. At present, in Yangcheng area of Shanxi Province, the price of some smokeless washing medium blocks is 950-1010 yuan/ton, and that of anthracite end coal is 590-660 yuan/ton. A coal enterprise in Jincheng area of Shanxi Province is located in the hinterland of Qinshui coalfield, the largest coalfield in the country. It has outstanding resource advantages and is listed as one of the large enterprises in the base of chemical fertilizer raw materials. Among them, anthracite is a famous brand product in Shanxi Province, with large reserves, good coal quality, thick seam, easy mining and low cost. It has the remarkable characteristics of "three high, two low and one moderate" (high calorific value, high mechanical strength, high carbon content, low ash, low sulfur, moderate grindability index). It is widely used in chemical, electric power, metallurgy and building materials industries at home and abroad. Favorites of households. The company has proven reserves of 1.421 billion tons and recoverable reserves of 687 million tons. To ensure that Yuxi Coal Mine and Yongsheng Coal Mine are completed and commissioned as planned. Anthracite is mainly produced in the mine, lump coal is mainly used for internal chemical industry, final coal is mainly used for Lianghu area, and injected coal is mainly used for steel plants in Shandong, Anhui and other areas.
Started from January 1, 2019: Anthracite lump coal in each mine was reduced by 50-60 yuan/ton, injected coal by 30 yuan/ton, and final coal by 30-40 yuan/ton. In February, the price of anthracite lump coal dropped by 50-100 yuan per ton, while the price of injected coal and final coal decreased by 30 yuan per ton. In April, the prices of all kinds of coal were stable. On May 1, the prices of anthracite tailings and injected coal in various mines were lowered by 10 yuan per ton, and lump coal prices were stable. In June, the price of lump coal remained stable, while the final coal and injected coal decreased by 10 yuan per ton. Since July 1, implementation: each mine end coal, injected coal down by 30 yuan/ton, shipment pressure.
Future forecast: lump coal: At present, the market of anthracite lump coal is stable and declining, the negative factors are mainly concentrated in the demand side. Chemical users such as methanol and urea mainly purchase raw coal on demand, and with the weakening of the demand for civil coal, some coal mines are under pressure to ship. Short-term anthracite lump coal market price stability is dominant, sporadic local mines may continue to call back prices.
Fine Coal: Six Coastal Electricity Data on July 8: Inventory 184.631 million tons, daily consumption 592.1 million tons, usable 31.2 days. Affected by the high inventory of power plants, the enthusiasm of users for coal procurement is not high. Some downstream power plants and steel mills are not very enthusiastic about getting the final coal, and some local coal mines are under pressure to deliver the final coal. It is expected that the market of anthracite final coal will shake weakly in the short term.

Disclaimer: Echemi reserves the right of final explanation and revision for all the information.
Trade Alert
Delivering the latest product trends and industry news straight to your inbox.
(We'll never share your email address with a third-party.)