
Home
>
BASF slashes global 2019 chems production figures as EBIT falls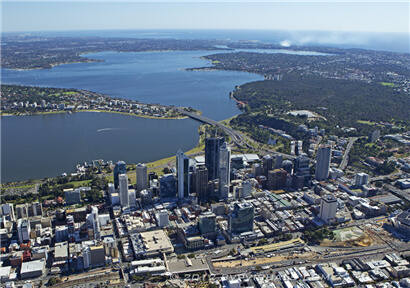 BASF on Wednesday nearly halved its estimates for global chemical growth in 2019 as a result of a downward revisions to its macroeconomic assumptions for the year due to ongoing weakness and a more entrenched US-China trade war.
The Germany-headquartered producer reduced its expectations for global chemicals production growth this year from 2.7% to 1.5%, as economic growth remains subdued and visibility on customer demand continues to dim.
"Customers in all industries are currently very cautious with projections and ordering. Our visibility on demand development is also very low," said BASF CEO Martin Brudermueller.
The company also reduced expectations for general global production to 1.5% as economic downside risks intensify and hopes for an imminent resolution to the trade battle between the US and China.
"These conflicts will not be resolved in the near future," Brudermueller said. "There are many other issues – including fundamental issues – relating to the two superpowers' dealings with each other."
"All this is causing a noticeable slowdown in macroeconomic growth around the world, particularly in China," he added.
With expectations for a detente between the two superpowers pushed well into 2020, hopes for an economic rally in the second half of the year have also dwindled.
| | | | |
| --- | --- | --- | --- |
| In € million | Q2 2019 | Q2 2018 | Change (%) |
| Revenue | 15,158 | 15,783 | -4.0 |
| Operating profit | 548 | 1,906 | -71.2 |
| Net income | 6,460 | 1,480 | 336.5 |
| | | | |
| In € million | H1 2019 | H1 2018 | Change (%) |
| Revenue | 31,335 | 31,483 | -0.5 |
| Operating profit | 2,306 | 4,169 | -44.7 |
| Net profit | 7,866 | 3,159 | 149.0 |
Sales volumes for the company dropped 4% year on year in the first six months of the year, weighed by lower automotive demand, severe North American weather and the impact of two significant cracker turnarounds, in Part Arthur, Texas, and Antwerp, Belgium.
The weather and cracker issues meant that chemicals was the one of the weakest-performing business divisions during the second quarter, slipping to a €37m loss in earnings before interest and taxes (EBIT) terms compared to a €450m gain the same period a year earlier.
Second-quarter group sales fell 4% year on year, while prices fell 2% as a result of weaker cracker product and isocyanates margins.
Weak isocyanates and cracker products earnings are likely to continue into the next quarter, Brudermueller added.
"We expect low margins in our isocyanates and cracker products businesses to persist. In the third quarter, we have to shut down our smaller steam cracker in Ludwigshafen for a planned turnaround. This will negatively affect our volumes and earnings," he said.

Disclaimer: Echemi reserves the right of final explanation and revision for all the information.
Trade Alert
Delivering the latest product trends and industry news straight to your inbox.
(We'll never share your email address with a third-party.)