
Home
>
China's local brands continue to rise and compete with K-Beauty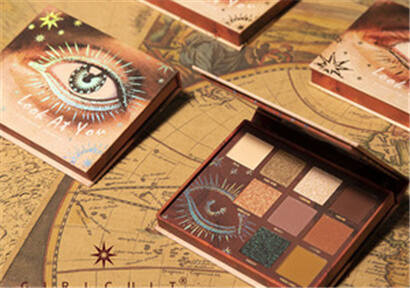 Recently, as the demand of Korean middle and low-end brands is gradually replaced by Chinese local products, Korean domestic enterprises should respond quickly.
According to securities firms, cosmetics exports in June amounted to $390 million, down 12.5% from the same period last year. It is not only affected by the export of the Chinese Circle, such as mainland China and Hong Kong, but also by the downturn in exports to the United States. Korea's exports to Hong Kong, mainland China and the United States fell 33.2%, 6.7% and 17.7% respectively compared with the same period last year. From each category, skin care products and cosmetics were reduced by more than 15% compared with the same period of last year, and products of this category fell by 32.4% compared with the same period of last year.
It is learned that, especially in the Chinese market competition, the market share was partitioned by local brands, and the low export volume such as masks and other low-priced products had an impact on export slump. Researcher Jeon Yeonghyeon of SK Securities said: "With the demand for high-end brands in the Chinese market is still strong, but the demand for low-and medium-price brands, the main export category of Korea, is gradually being replaced by Chinese local brands, and the popularity of specific brands in the mass market is also declining, so Chinese local brands are leaping forward. The exhibition will continue in the future.
According to Euromonitor's conjecture, the scale of China's cosmetics market in 2019 was 451.2 billion yuan, with an average annual growth rate of 8.3% by 2023, and the average annual growth rate of high-end cosmetics market in the same period was 15.8%.
And speculate that the export of low-end Korean brands with low popularity will be affected due to the emergence of new Chinese cosmetics brands. Researcher Park Chung Da of Hanya Financial Investment said that "the recent decline in export data means that the Korean cosmetics industry's sales channels to China and the preferences of Chinese consumers have changed, and is entering an era of real competition among products, brand power, channel strategy and other comprehensive forces." According to Bae Songi, a researcher of KTB investment securities, the consumption pattern of Chinese consumers is shifting from K-Beauty to high-end and online. Apart from high-end brands, Korean cosmetics will continue to expand its disconnect with international and Chinese cosmetics markets.

Disclaimer: Echemi reserves the right of final explanation and revision for all the information.
Trade Alert
Delivering the latest product trends and industry news straight to your inbox.
(We'll never share your email address with a third-party.)