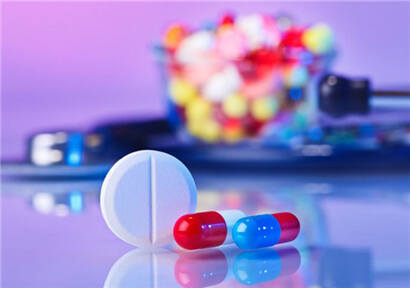 On July 25, a batch of pharmaceutical circulation enterprises quit. Recently, Cyberblue found in the information of People's Court Announcement Net that nearly 20 pharmaceutical enterprises have withdrawn from the industry or been restructured.
The state has repeatedly asked the pharmaceutical circulation industry to accelerate the reorganization. Previously, some leaders said that the current circulation industry is "small, scattered and chaotic" and that 13,000 circulation enterprises are too many, reducing to 3,000 is a healthy ecosystem.
Several Opinions on Further Reform and Improvement of Pharmaceutical Production, Circulation and Use Policy issued by the General Office of the State Council on February 9, 2017 clearly stated that breaking the market segmentation and local protection of pharmaceutical products, promoting cross-regional, cross-ownership merger and reorganization of pharmaceutical distribution enterprises, and cultivating large-scale modern drugs Key circulation enterprises. At the same time, small and medium-sized pharmaceutical distribution enterprises should be encouraged to specialize in business and promote the transformation of some enterprises into distribution and distribution mode. The purpose of this document of the State Council is very clear. It is basically to solve the problem of "small, scattered and disorderly" in the circulation industry, reduce the number of enterprises and improve the quality of enterprises. Under this background, on June 5, 2018, CCTV Finance and Economics Channel reported that Henan Pharmaceutical Logistics Wholesale Enterprises had changed from 303 in 2017 to more than 210. The reason lies in the fact that under the state's big policy, many irregular small enterprises die and then go bankrupt completely, and some choose to merge and reorganize with large commercial companies. In fact, some pharmaceutical enterprises appeared in the bankruptcy documents in 2019, which is in line with the policy planning.
Recently, many announcements from the Pharmaceutical Regulatory Bureau show that many enterprises are canceling drug production licenses, canceling business licenses, transferring drug approval documents, and overall transfer of factories - many small and medium-sized pharmaceutical enterprises are looking for it. To withdraw from the market. According to CyberBlue Observation, many retail enterprises have recently applied for cancellation of Pharmaceutical License on their own initiative.
According to CyberBlue Observation, many retail enterprises have applied for cancellation of Pharmaceutical License. In fact, at present, pharmaceutical distribution enterprises, including production and retail, are undergoing a change. Some enterprises can grow stronger and stronger if they keep up with the pace of reform, while others are slowly falling behind for various reasons. Metabolism is a very normal phenomenon in any industry.
Only by constantly promoting the old and bringing forth the new, can the industry become more and more standardized. Numerous facts have proved that the more standardized and healthy competition in an industry is, the brighter the future of the whole industry will be.

Disclaimer: Echemi reserves the right of final explanation and revision for all the information.
Trade Alert
Delivering the latest product trends and industry news straight to your inbox.
(We'll never share your email address with a third-party.)