
Home
>
Korea mask actively opens up French market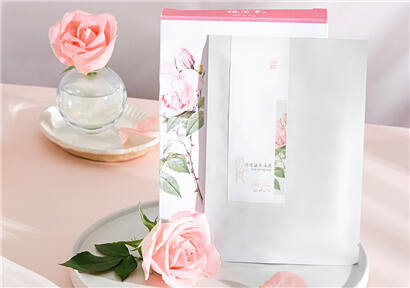 Recently, some suggestions in Korean cosmetics industry pointed out that the representative category of cosmetics in Korea should strive to localize and increase its market share in France.
KOTRA Paris trade hall pointed out that although the market share of Korean masks in France is improving, it is also necessary to pay attention to the strong performance of the French local brands imitating Korean products.
The need to sell more products to European consumers is increasing as international brands and retailers'own brands directly contact Korean OEMs or plagiarize products.
According to Euromonitor data, the French mask Market in 2108 was 97 million 500 thousand euros, an increase of 2% over 2017. From the past three years, sales of facial care products increased, the mask market has the highest growth rate.
According to Euro analysis, France is affected by Korean cosmetics. The market of mask is expanding. Recently, the main products of Korean cosmetics are strong, and with the popularity of the mask, the company has launched various kinds of facial films, such as eye, neck, chest and other special functions, to widen the market.
It is learned that this is because all kinds of design products have been launched after Instagram and other social media uploaded animal pictures or unique color mask photos. Therefore, the Korean mask has a significant growth trend.
According to Global Trade Atlas data, from France's ten largest mask import country trend, in 2018, imports from South Korea Mask $49 million 230 thousand, an increase of 30.8% over the same period, accounting for 4.4% of the total imports.
According to the report, at present, South Korea has launched various brands in the French mask market. However, because there is not enough strength to compete with French retailer giants and famous brands, the Korean brands entering the French market are relatively low, and the risk of opening the market through the form of OEM is relatively high.
In particular, the report points out that if these phenomena continue, Korean brands entering the market may decrease and European brands monopolize the market.

Disclaimer: Echemi reserves the right of final explanation and revision for all the information.
Trade Alert
Delivering the latest product trends and industry news straight to your inbox.
(We'll never share your email address with a third-party.)