
Home
>
Nantong Fruit Market Supply Adequate Price overall lower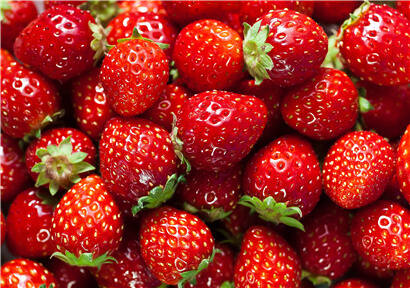 In hot summer, food that can cool down the heat is naturally welcomed. Watermelon, as the most important fruit in summer, is now the "darling" of the fruit consumer market, with a sharp increase in sales. Tongnong Logistics Fruit Trade Zone, as Tongcheng's largest fruit plate, has sold more than 100 tons of watermelon a day during the summer. After entering the summer, the daily sales have surged to 200 tons or 300 tons. Among them, the most popular watermelon for consumers is the local 8424 melon. At present, the market is mainly two rattan melon, the price is about 1.2 yuan per kilogram, while the first rattan melon is only a few kilograms on the market. If you want to buy it, you need to book in advance, the price is about 2 yuan per kilogram.
Chen Yuehua, head of fruit trading area of Tongnong Logistics, told reporters that in order to meet the market demand, Tongnong Logistics Organization operators introduced watermelons such as Ningxia and Northeast China. Ningxia Shijiao melon has a sweet juice, which is popular in foreign watermelon varieties. The price is around 0.8 yuan/kg. Northeast watermelon is also very popular, with the price ranging from 0.7 yuan to 0.9 yuan/kg.
Grapes and peaches taste better than in previous years, and their prices are moving
This year, grape producing areas have less rainfall and sunshine, and their taste and output have increased to varying degrees compared with previous years, but their sales prices have decreased by one to two percent compared with previous years. It is understood that the price of Qingti butter from Zhejiang is 5-8 yuan per kilogram, Xiahei is 4-8 yuan per kilogram, Jufeng is 3-6 yuan per kilogram, and the price of grapes from Yancheng is a little cheaper than that of Zhejiang. Peaches, as one of the best summer products, are also popular with consumers. Reporters learned that due to weather reasons, this year's peach taste is sweeter than in previous years, but the high temperature increased the difficulty of storage of peaches, peach prices fell. The responsible person of Tongnong Logistics told reporters that Shandong peach is the main commodity in the market at present, with the price of 1-2 yuan/kg, yellow peach at 2-3 yuan/kg and peach at 1.2-3.5 yuan/kg, so now is the best time to eat peaches. Hami melon is still popular. The market price of new pear is lower.
Hami melon is a special product of Xinjiang, China. The local sunshine time is long and the temperature difference between day and night is big, which results in the production of Hami melon with high sweetness, thick and crisp meat. It has been favored by consumers and is one of the best-selling products in the fruit market. "All the Hami melons we sell come from Jiashi County, Xinjiang." Tongnong Logistics Fruit Trade Zone stall owner told reporters that the current price of Hami melon is 1.5-1.7 yuan/kg, while the price of Baliuwang Hami melon is about 3 yuan/kg.
Pears are now in their mature stage. At present, the market mainly sells Hebei pears, Crowne Pear, Cuiyue Pear, Cuiguan Pear and Fengshui Pear at prices of 2.4 yuan/jin, 2.5 yuan/jin, 4 yuan/jin and 2.2 yuan/jin respectively, which are relatively low, while pears from Shandong and Xuzhou are still cheaper than Hebei pears by one to two percent. With the increase in production, pear prices are expected to continue to fall in August, which is quite different from last year's sales. Last year, the main pear-producing areas in China were affected by natural disasters. Prices rose due to poor harvest, reaching a peak of 8 yuan per kilogram.

Disclaimer: Echemi reserves the right of final explanation and revision for all the information.
Trade Alert
Delivering the latest product trends and industry news straight to your inbox.
(We'll never share your email address with a third-party.)