
Home
>
Sales of Hadasheng oyster increased by 30%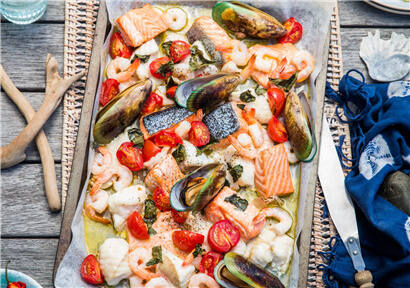 On a short video platform, a video on how to make oysters in a pressure cooker is played easily over "100,000 +". The owner shouted, "Oysters are still in the sea in the morning and come to your dinner table in the evening. They are so fresh that they are not necessary." Jia Jun, owner of Bingcheng Barbecue Shop, is very clear about what young people like and what they like to eat. He said that this year, it is popular to steamed oysters in a high-pressure cooker. His shop added this dish this summer. It can sell more than 100 kilograms a day, which is only the sales volume during the working day.
In many people's impression, the seafood in September and October is the most delicious, but the quality of oysters in summer is also good, the yield is high, and the price is substantial. Jia Jun told reporters, especially in Rushan, Shandong Province, the meat is tender, steamed juice DC, sweet taste, do not dip in condiments. "The quality of oysters is very important because they are raw. Several partners and I talked and cooperated with Rushan. The fishermen sent the oysters directly to Harbin at noon and arrived the next morning. If you want a fresh first bite, deliver it in the morning and come to your table in the evening.
Reporters inquired about takeaway platform, a popular shop, "hot pot oysters" monthly sales of 397 copies, second only to the most popular 500 copies of crayfish monthly sales. Shopkeeper told reporters, because this dish has just become popular this summer, now sales are not much, it is estimated that it will rise again. Outside the barbecue shop in the evening, oysters were placed in the doorway to attract customers. Xiao Song brought his friends to eat this mouthful. "Before, he was often painted by this dish. I think this method can preserve the taste of oysters, unlike barbecue, when garlic puree and fans are added, it is not that taste." Rushan oysters are big and some are as big as palms. As for the price, Xiaosong thinks it is still affordable, ranging from 5 yuan to 8 yuan each.
Lao Li, the owner of seafood in Shrimp King, introduced that there were fewer individual visitors to buy oysters, and most of them were wholesale barbecue shops. Now Rushan oyster sells for 12 yuan a kilogram, about four or five, and the larger one is three. The price is relatively stable in the near future, but the demand has been rising.
"Dalian oysters are cheaper, 8 yuan and 9 yuan per catty, but the meat is not so fat and small. Usually night markets use Dalian more, more stores into Rushan. Rushan is the place where oysters are specially produced. The water quality is suitable. Another businessman said that if you pay a little attention to the purchase, you will see that Dalian oysters are cheaper and have sediment on the surface. Rushan oysters are more expensive, clean and without sediment.
Seafood Department staff of Hada wholesale market said that the daily sales of oysters in the market in recent days were more than 40,000 kg, an increase of 30% over the same period last year. Among them, 70% are oysters. Rushan oysters are of good quality and high price, and workers in the production area will clean the surface sediment with high-pressure water gun before shipment, "so the labor cost is relatively high. Fresh oysters from Dalian are cheaper and more popular than those from Dalian. The wholesale price of the two origins differs by 4 yuan per kilogram.
When picking oysters, we need to weigh more, two of the same size, and more meat with slightly heavier weight. We should try not to buy open-ended oysters. The taste is not so fresh.

Disclaimer: Echemi reserves the right of final explanation and revision for all the information.
Trade Alert
Delivering the latest product trends and industry news straight to your inbox.
(We'll never share your email address with a third-party.)