
Home
>
Focuses on Innovative Drugs and Responses to Market Change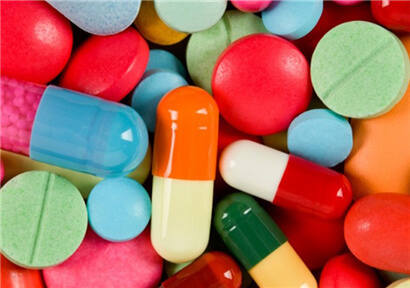 On July 29, Pfizer announced that it would merge Puqiang, its patent expiration brand and generic business unit, with the generic giant Mailan to create a new global pharmaceutical company. Under the terms of the agreement, each Mailan share will be converted into a share of the new company. Pfizer shareholders will own 57% of the new company after the merger, while Mailan shareholders will own 43%. It is worth mentioning that Pfizer has injected its brand drugs Lipitor (atorvastatin calcium), Celebo (Celecoxib) and Vancouver (Sildenafil, commonly known as Viagra) into new companies in this merger.
In response to this, Pfizer said in an interview: "For Pfizer, this transaction represents that we will focus more on innovative drugs, and confirms our goal - to bring breakthroughs and innovations that will change the lives of patients. At the same time, we will maintain financial flexibility to promote our strong product pipeline, invest in growth, and continue to provide capital returns to our shareholders. Pfizer introduces that it expects to generate about $40 billion in revenue after the spin-off of Puqiang business. However, after the announcement, Pfizer's share price fell after the opening of the U.S. stock market, closing at $41.45 per share, down 3.81%. In response to the above issues, Shi Lichen, head of Beijing Dingchen Medical Consulting and Management Center, told reporters: "The global pharmaceutical market is in a turning point. A large number of foreign-funded pharmaceutical companies have expired their patented drugs, and many large pharmaceutical companies are integrating their non-patented drug business. In the future, the competition of generic drugs will become the mainstream. In July 2018, Pfizer announced the reorganization of Pfizer into three businesses, including: innovative drug business based on science (bio-analogues and hospital business focusing on anti-infective and sterile injection products will also be included); Brand drugs and generic drugs that have expired patents, and mature drug businesses with considerable autonomy within Pfizer; and health medicine businesses. One year after the announcement of the reorganization, Pfizer announced that it would sell its expired patent brands and generic drug business Puqiang. The reason behind this has aroused market concern. Pfizer said that by combining two highly complementary businesses, the new companies will transform and accelerate their business capabilities to meet patients'needs and expand their capabilities in more than 165 markets. Mailan brings diversified product portfolios to key therapeutic areas such as central nervous system and anesthesia, infectious diseases and cardiovascular diseases, as well as powerful product pipelines, high-quality manufacturing and supply chain advantages. Puqiang brings trustworthy iconic brands such as Lipitor (atorvastatin calcium), Celebo (Celecoxib) and Vancouver (Sildenafil), as well as proven commercial capabilities, including leadership in China and other emerging markets. < div>< div> However, the performance of Puqiang, which is dominated by expired patents and generic drugs, seems to be unsatisfactory.
Just as Pfizer announced the news of the stripping of star brand drugs, the company released its financial report for the second quarter of fiscal year 2019. The company's second-quarter revenue was $13.264 billion, down 2% from a year earlier; net profit attributable to shareholders was $5.046 billion, up 30% from a year earlier. Among them, Puqiang's revenue was $2.807 billion, down 11% year-on-year, mainly due to the decline of 20% business from China and 9% business from the United States. A major challenge facing Pfizer Channel is that most of the company's market is in third-tier hospitals, and the grass-roots market is relatively weak, Shi Lichen told reporters. Facing the policy influence of 4 + 7 purchasing with quantity, some products of the company lost their market. "At present, many foreign-funded pharmaceutical enterprises are adding codes to lay out the grass-roots market, but the effect needs to be observed." A person from a multinational pharmaceutical company introduced to reporters.
Pfizer has global revenue of 12.5 billion US dollars in 2018, of which, in developed markets, its revenue is 8.9 billion US dollars, in China market (including mainland China, Hong Kong, Macao and Taiwan) is 2.4 billion US dollars, and in developing markets, its revenue is 1.2 billion US dollars. From this division, we can see that the Chinese market accounts for a large proportion of our revenue. Gao Tianlei, global president of Pfizer Pfizer Pfizer Group, said. In an interview with reporters, Pfizer said: "The merged company will continue to focus on our development in the world's largest population and second largest pharmaceutical market to promote the treatment of patients worldwide. We will set up a global center in Shanghai and maintain an important market position in China, thus continuing to fulfill our mission in terms of business growth, patient service and shareholder value return. However, according to reporters, the star drugs Lipitor, Vancouver and Celebrex owned by Puqiang have generic drug manufacturers in China, and the competition from domestic drugs has been very fierce.

Disclaimer: Echemi reserves the right of final explanation and revision for all the information.
Trade Alert
Delivering the latest product trends and industry news straight to your inbox.
(We'll never share your email address with a third-party.)